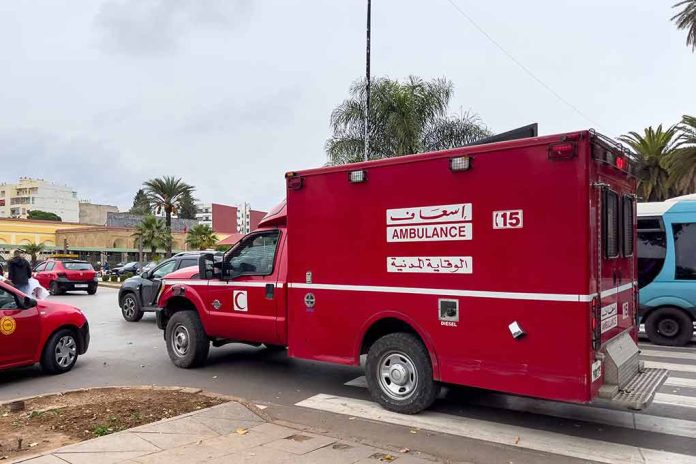 (USNewsBreak.com) – Earthquakes are natural disasters that strike without much advance warning and, in some cases, none at all. When they hit ill-prepared areas, they leave behind devastation much worse than in regions where regulations mandate infrastructure designs to withstand severe conditions. The world witnessed such destruction from the massive quake that struck Turkey and Syria earlier this year. Now, rescuers are desperately scrambling in Morocco to save survivors of the recent earthquake and aftershocks there.
Strong Earthquake Rocks Morocco
On Friday, September 8, a 6.8-magnitude earthquake struck Marrakech, Morocco, causing significant damage to the region, a shock to a nation unaccustomed to experiencing such natural disasters. Many homes made of stone, brick, and mud, not designed for powerful earthquakes, collapsed and trapped people beneath the rubble. At the time of writing, the death toll had risen to over 2,900, and the number of injured exceeded 5,000.
Adding to the catastrophe, landslides have made it difficult, if not virtually impossible, for rescuers to reach homes in remote areas. It's the most powerful earthquake to strike the country in more than a century and its deadliest since 1960.
Rescuers Mobilized
Rescuers have a long road ahead, and time is becoming critical if they hope to find people alive. Immediately after the earthquake, they sprang into action. Yet, citizens quickly criticized the government's response, saying officials were focusing only on big city areas, excluding remote rural regions.
In the High Atlas Mountains, officials worried about time running out because the mud-constructed homes collapsed and would seldom leave air pockets for survivors to breathe. The destruction has left thousands homeless and sleeping in tents or under blankets on the roadsides.
Morocco isn't going it alone, though. Rescuers from several countries, including Qatar, Spain, and Britain, joined the rescue and humanitarian efforts. Even local residents are helping to distribute food, water, and necessities, such as blankets and clothes.
However, the country's officials have refused aid from other prominent countries such as France, Germany, Italy, and Belgium. While some are okay with the refusal, others, like Italian Foreign Minister Antonio Taji, are speaking out about it, noting that Morocco is only accepting aid offers from countries with which it has relationships. A French non-governmental organization, Rescuers Without Borders, said they never heard back on their offer to help but commented it was too late now. They said they'd be digging out corpses, not saving people.
US Embassy officials in Morocco said that the earthquake injured a few Americans, but they weren't aware of any who perished.
Copyright 2023, USNewsBreak.com