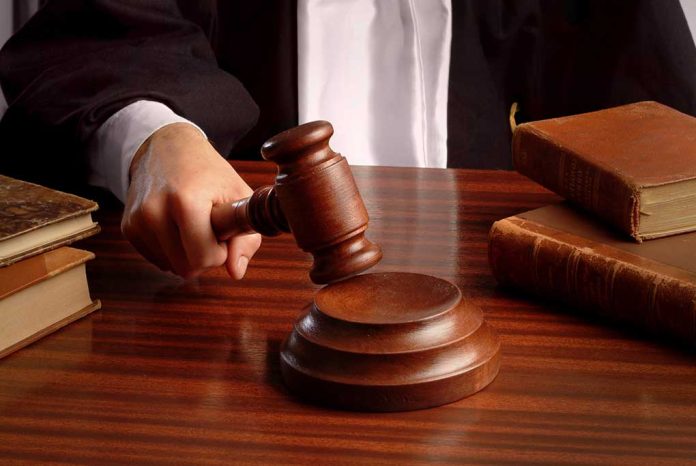 (USNewsBreak.com) – On Tuesday, April 4, voters headed to the ballot to elect the new state supreme court justice to replace Justice Pat Roggensack, a conservative who is retiring. Janet Protasiewicz, a Milwaukee judge, faced off against Daniel Kelly, who previously sat on the bench. There was much at stake for both parties in this critical swing state, which was the subject of a contentious lawsuit in the 2020 election. At the end of the day, Protasiewicz emerged victorious.
Associated Press called the race with just 75% of the vote in. Protasiewicz beat out Kelly by a margin of 55.5% to 44.5%. Her win flips control of the state court, which has held a 4-3 conservative majority since 2008.
Liberal judge wins Wisconsin Supreme Court race, ending 15 years of conservative control https://t.co/WzVBYe5MD1 pic.twitter.com/fu4QErzLQK

— New York Post (@nypost) April 5, 2023
Protasiewicz's campaign was largely based on abortion, one of the major hot-button issues America is facing at the moment — especially in Wisconsin, where a pending lawsuit puts an 1849 law at center stage. The liberal justice refused to comment on how she would rule in the case, but has said despite her campaign platform, her decisions will be "rooted in the law." Kelly seems to think otherwise, saying she "made her campaign about cynical appeals to political passions," per the Associated Press. Another case that's due to come before the court involves redistricting maps, which Protasiewicz has addressed, calling them "rigged."
The election ended up being one of the most expensive ever involving supreme court justices. Protasiewicz, and those campaigning on her behalf, spent over $15 million in the last 6 weeks. Kelly's campaign and supporters spent $12 million in the same time frame. Overall, both candidates and their supporters spent nearly $45 million. The Wisconsin Democratic Party backed Protasiewicz, donating more than $8 million to her campaign. She has promised to recuse herself from any case it brings before the court.
Protasiewicz will sit on the high court for the next 10 years. The next election of its kind will take place in two years.
Copyright 2023, USNewsBreak.com