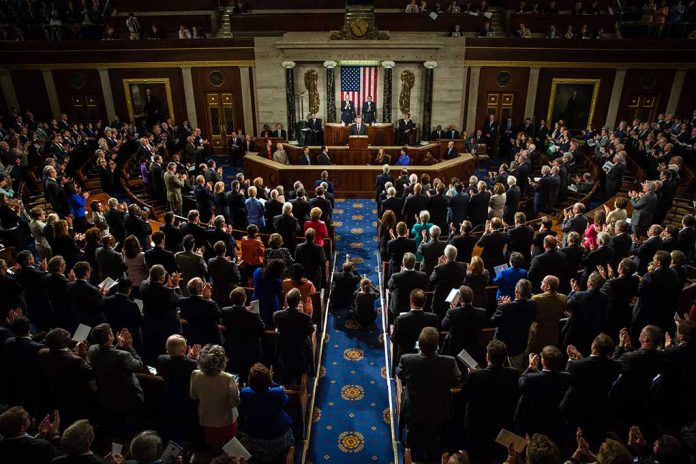 House Dems Elect New Leader
(USNewsBreak.com) – For two decades, House Speaker Nancy Pelosi stood at the top of the Democratic caucus as immovable as the building itself. After the 2022 midterms, however, the longtime representative from California announced her departure from her role atop the party, making way for the next generation of leadership on the Left.
House Democrats elected Rep. Hakeem Jeffries of New York as their next party leader in a unanimous vote on Wednesday.

He will make history as the first Black party leader in either chamber of Congress. https://t.co/M6mOYKPS3J

— CBS News (@CBSNews) November 30, 2022
On November 30, House Democrats voted unanimously for their next leader, Rep. Hakeem Jeffries from Brooklyn, New York. At 52, Jeffries is a decade younger than Pelosi was when she assumed the role. He'll begin his tenure in January, as Minority Leader of the 118th Congress' House of Representatives.
Leader-Elect Jeffries will become the first black person in either chamber of Congress in a leadership position. He stepped into the role of Chairman of the Democratic Caucus in 2019.
On November 30, Jeffries posted on Twitter that he was "humbled" to have been elected as the new House Democrat leader and that he was "ready to get to work." According to CNN, Rep. Brendan Boyle (D-PA) praised Jeffries as someone who is "respectful" and "genuine" in his work with others. Some Republicans have been less enthusiastic about his election, with the RNC claiming him to be an "election denier" on Twitter.
Copyright 2022, USNewsBreak.com