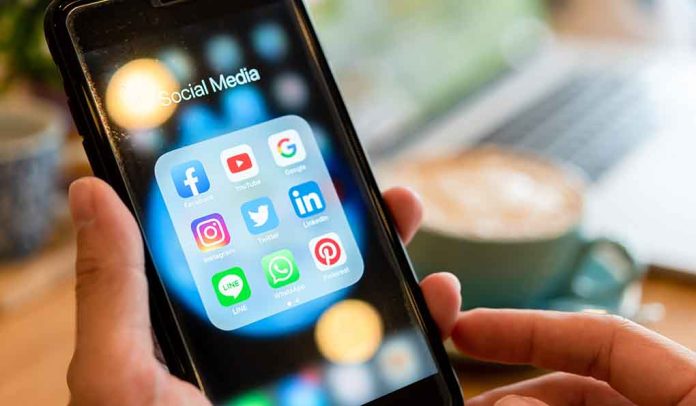 (USNewsBreak.com) – In the 117th session of Congress, lawmakers introduced the Kids Online Safety Act, legislation aimed at giving parents more control when it comes to social media platforms. It had bipartisan support and was co-sponsored by Sens. Richard Blumenthal (D-CT) and Marsha Blackburn (R-TN), along with several others. When the session ended, the legislation went with it. Now, the senators have reintroduced the act with updates, citing the harm social media is causing children.
On Tuesday, May 2, Blumenthal, Blackburn, and a group of bipartisan senators brought the Kids Online Safety Act before the Senate once again. This time, the legislation has a few changes meant to appease activists who said the original bill would inadvertently cause more harm than good.
In a statement on Blackburn's website, the Tennessee senator says the bill is necessary because "Big Tech has proven to be incapable of appropriately protecting our children." The legislation has a few key points. It would:
Require social media sites to provide minors with stronger settings, including those that protect sensitive information and do away with targeted algorithms;
Make social media sites responsible for "prevent[ing] and mitigat[ing] harms to minors;
Require the platforms to undergo independent audits annually to ensure compliance with the act and to assess risks to minors;
Create new controls for parents and guardians to "support their children and identify harmful behaviors" and provide a means for them to report such harms; and
Allow public interest groups and academic institutions to access datasets for research purposes.
The proposed legislation would give parents new controls to identify harmful behavior and report negative content. https://t.co/UTKxgjgmiW

— CBS New York (@CBSNewYork) May 3, 2023
Nonetheless, while there is a lot of bipartisan support, the bill still faces resistance from some groups, despite the updates. According to CBS News, these organizations say that in the midst of weeding out the harmful content, the platforms would likely also weed out self-help content, that which is "helping kids avoid those things," according to Evan Greer, Director of Fight for the Future.
There are other bills in Congress addressing social media harms as well, but too many acts could muddy the waters and make it nearly impossible to get something done.
Copyright 2023, USNewsBreak.com