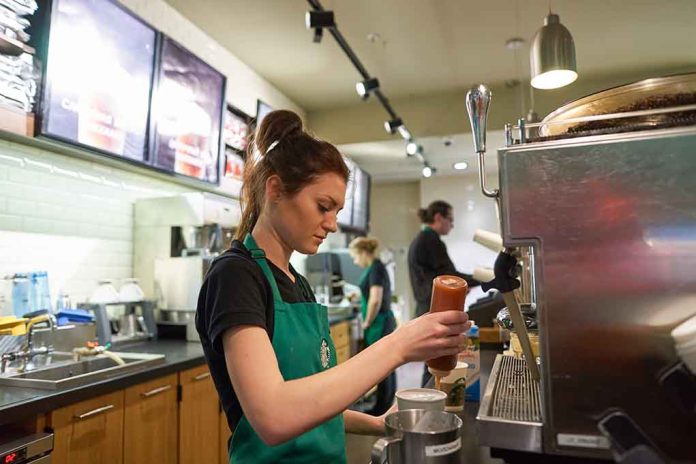 New Law For Fast Food Workers – Regulations Incoming!
(USNewsBreak.com) – Legislation in California is taking steps unheard of elsewhere in the United States. AB-257, or the Fast Act, passed the Assembly on August 29. It will create oversight for wages within the fast-food industry. Proponents had to fight to get the movement to this point, but the bill is now in the hands of the governor to sign into law.
#BREAKING: CA Senate passes bill aimed at giving fast food workers more protections over wages, hours, working conditions https://t.co/yil2XjtyI0

— ABC7 Eyewitness News (@ABC7) August 30, 2022
The Fast Act passed with an impressive vote of 47-19. The results strictly fell along party lines, although three Democrats did vote in opposition. The bill heads to the desk of Governor Gavin Newsome (D), who must sign it into law or veto it by September 30. He hasn't made a public statement in favor of or against the act.
The legislation creates a council that includes members from within the industry, government, and unions tasked with setting hourly rates. The group will also decide upon pay increases through 2028. Despite the state's minimum wage being $15 an hour, the bill starts the fast-food industry at $22 with annual increases equal to the consumer price index, capped at 3.5%.
Fast food franchises fought the bill, saying it would raise consumer costs, per an analysis by the US Riverside Center for Economic Forecast and Development. Republicans were also against it. Senator Brian Dahle, the Republican candidate for governor in the midterms, called it a move to bring in unions that would ultimately be detrimental to the industry and consumers. He noted that nobody is forcing people to work these jobs, and they have the freedom to apply elsewhere if they don't like the pay.
Democrats and supporters called it landmark legislation. They claimed it would protect vulnerable workers and allow individuals a chance to work together for better employment conditions.
Copyright 2022, USNewsBreak.com