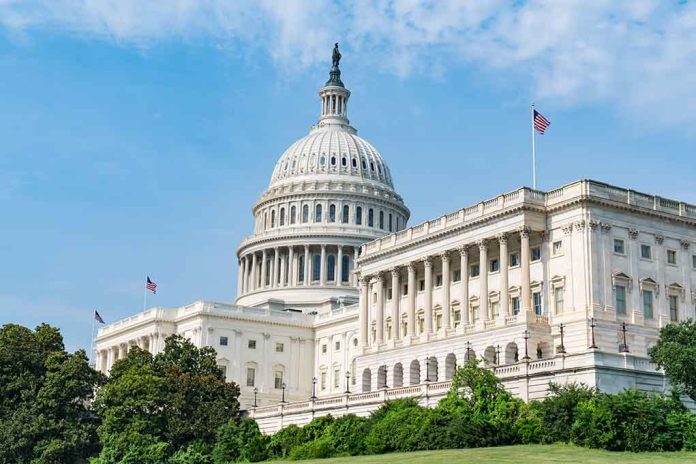 (USNewsBreak.com) – Mass shooting events have a way of bringing strong emotions to the surface, especially when they involve little children. On March 27, a 28-year-old former student opened fire at The Covenant School in Nashville, Tennessee, killing six people, including three 9-year-olds, before police killed her. The tragedy sparked anger, and some lawmakers got into an argument right in front of reporters.
On Wednesday, two days after the shooting, Rep. Jamaal Bowman (D-NY) was addressing reporters in the halls of Congress, shouting how Republicans are "cowards" and saying, "they won't do anything to save the lives of our children at all." Rep. Thomas Massie (R-KY) confronted him about his statements, adding fuel to the fire. The two verbally sparred in front of cameras.
Massie was quick to say that school shootings don't happen when teachers are armed. Bowman countered that "more guns lead to more death." The Democrat pleaded with Massie to evaluate the available gun data and to stop "carrying water for the gun lobby." When Massie told Bowman to "calm down," the Democratic representative went on the offensive.
The Kentucky Republican was quick to post on Twitter his account of the events following the argument. He said that Bowman simply wanted to shout and that facts matter in this type of debate.
He wanted to discuss solutions to school shootings, but when I offered a solution he began shouting. When he asked for data, I gave him data, but then he just shouted more. Bring facts. There's never been a school shooting in the hundreds of schools that allow staff to carry. https://t.co/jInj4GHBDL

— Thomas Massie (@RepThomasMassie) March 30, 2023
Mass shootings tend to bring the gun violence debate to the forefront. Right after the Tennessee shooting, President Joe Biden made a speech about how gun violence is "ripping our communities apart." However, he also acknowledged that there are no more actions he can take as president, and it's up to Congress to act.
Democrats have tried — and continue to try — to push bans on assault weapons, but Second Amendment rights proponents in Congress essentially render them dead in the water.
Copyright 2023, USNewsBreak.com