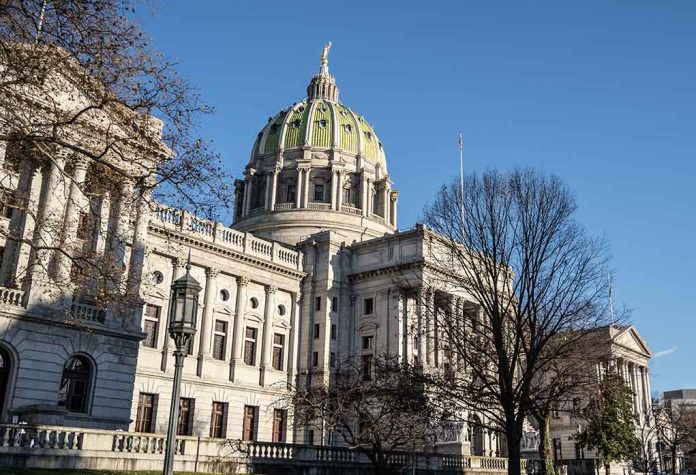 Pennsylvania Representative Has Died at 85
(USNewsBreak.com) – Pennsylvania State Representative Anthony DeLuca (D) succumbed to lymphoma on October 9. The 85-year-old had battled the disease two times prior. His late wife, Constance Harrity, died from breast cancer in 2021. His familiarity with cancer pushed him to become an advocate for research into the disease within the government.
https://t.co/2Uu54jWujI Tony DeLuca, Longtime Pennsylvania State Lawmaker, Dies at 85
Tony DeLuca, Longtime Pennsylvania Sta… # pic.twitter.com/9fIVj7KTBH

— American Warrior (@Th0rKnight) October 11, 2022
A graduate of the Community College of Allegheny County, DeLuca served almost 40 years in the government. He was a Penn Hills councilman for five years before serving as its deputy mayor for two. He made his way to the state government in 1983, serving in the Pennsylvania House.
DeLuca was both the longest-serving and oldest member of the chamber, according to The Epoch Times. He reportedly worked until just days before his passing, voting and attending sessions remotely. During his time in public service, he was on various committees and caucuses, and served as the chair of the insurance committee. He made a proposal in July to suspend the state gasoline taxes temporarily.
The representative also ran DeLuca's Meat Market with his father and brother. According to a news release, he was incredibly proud of his Italian heritage, earning a Man of the Year in Government award from the Italian American War Veterans.
DeLuca leaves behind four children, nine grandchildren, and multiple great-grandchildren. His funeral services took place on October 12 and 13.
Copyright 2022, USNewsBreak.com