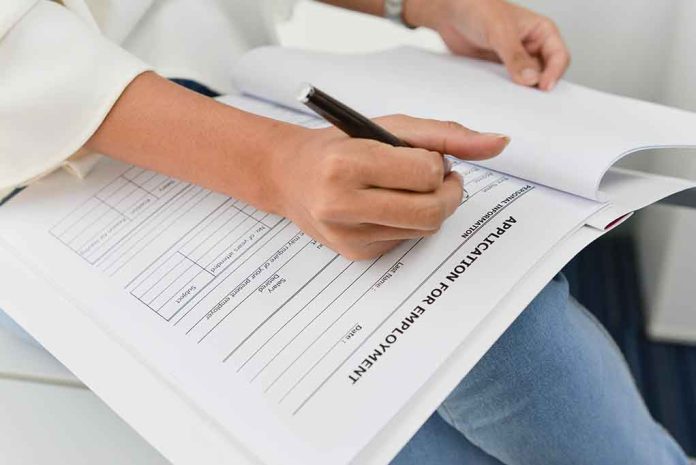 (USNewsBreak.com) – With 2021 finally in the past, the economy remains an important talking point. What does 2022 have in store for America? An excellent way to gauge what might happen next is to look at unemployment rates and job creation. The last jobs report of the year paints an uncertain picture of how the next few months may unfold.
The US Bureau of Labor Statistics released its December employment report on January 7. Figures showed that jobs increased by 199,000, while the unemployment rate decreased to just 3.9%.
US economy once again falls well short of estimates, adds just 199,000 jobs in December https://t.co/FBJqUi8T6J

— TheBlaze (@theblaze) January 7, 2022
In a Wall Street Journal survey, economists previously predicted growth numbers would reach approximately 422,000. Numbers didn't even manage to achieve half of that projection. They remained even lower than the number of jobs added in November: 210,000.
If companies fail to create jobs, the US cannot and will not entirely rebound from the pandemic. The job market remains below pre-pandemic levels by about 3.5 million. However, the fact that some growth occurred is still positive; 2021 ended higher than the year prior.
The dropping unemployment rate and economic resilience have economists feeling optimistic about the coming year. Julia Pollak, who works for ZipRecruiter, told the WSJ she sees a slow and gradual growth over 2022 that will be more sustainable and permanent. Economists also predict companies will keep adding jobs despite disruptions from new COVID variants.
Copyright 2022, USNewsBreak.com