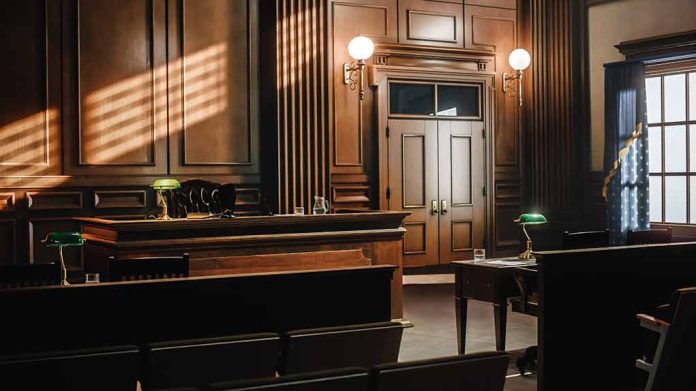 (USNewsBreak.com) – Bryan Kohberger is sitting in jail awaiting his trial for the alleged murders of four University of Idaho students last fall. In the meantime, legal teams on both sides have been preparing for the upcoming trial, currently scheduled to start this year. Recently, the defense team filed a motion with the court, which could restrict how the nation gets its news.
On Wednesday, September 13, Latah County Second District Judge John Judge virtually heard arguments on whether he should allow cameras in the courtroom during the trial. Defense attorneys Jay Logsdon and Anne Taylor filed a document last month claiming the media violated the initial orders the judge handed down. This ruling restricted recording notes on the attorneys' tables and allowed for only taking wide shots of the room. The two attorneys provided evidence that the media failed to abide by the order, and unflattering posts spread on social media about Kohberger as a result.
A lawyer for the media coalition, Wendy Olson, argued that the press did follow the rules but pointed out that the size of the courtroom made it difficult to get wide shots. She contended that photographers and videographers were doing their best. Additionally, she said that taking cameras out of the courtroom "will not impede or diminish media coverage" but instead would "lead to a significantly less accurate portrayal."
Prosecuting attorney Bill Thompson agreed with the defense attorneys that media outlets don't need cameras in the room. He said cameras could intimidate vulnerable witnesses who might provide key testimony in the case and sided with the defense in asking the judge to bar cameras from the trial proceedings or during testimony when vulnerable witnesses take the stand.
The parents of two victims have sided with the media. They released a statement saying it's "vitally important" that media outlets make the proceedings public and that the "veil of secrecy be lifted at trial." They argue that even they, as families of the victims, have not seen the evidence or received the details of the case.
The judge had not issued a decision on the filing at the time of publication.
Copyright 2023, USNewsBreak.com