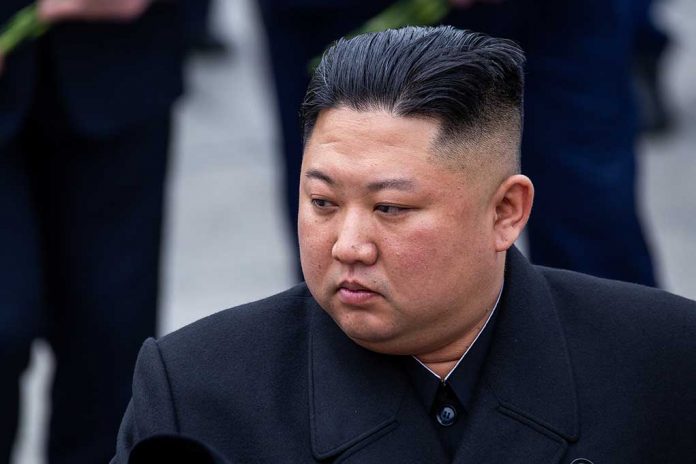 (USNewsBreak.com) – Kim Jong-un, Supreme Leader of North Korea, tries to put on the appearance that he is in complete control. He often touts his own strength and popularity as a leader. Every so often, a crack develops in that carefully crafted façade.
The dictator is once again showing how afraid he is of western influence on his country — to the point that he recently issued several bizarre new bans.
Odd Bans of Western Cultural Influences
Exerting his communist reach over the people, Kim typically forbids people from taking actions or wearing clothing he feels is bad for them. This isn't necessarily new, but the current wave of legislation seems plainly ridiculous.
For example, Jong-un recently banned mullets. The country has 15 approved haircuts; this one apparently didn't make the list.
Other bans include:
No ripped jeans
No t-shirts with slogans
No nose or lip piercings
No colorful hair dye
No spiked hairstyles
No skinny jeans
If any other leader tried to make such a move, outrage would ensue. But, this is normal for North Korea. Kim strives to keep his people under his thumb. By issuing strict orders on behavior and presentation, he really reveals his fear of losing control.
Kim's Fears
The North Korean leader frequently worries that allowing western trends to influence his country will somehow pull the youth away from his leadership. This change might result in him losing control, and thus power, over the people.
Reporters working for the state-run Rodong Sinmun newspaper recently wrote that citizens must avoid the "capitalistic lifestyle" at all costs. They urged citizens to rise up against influences, imploring them to follow the rules and "hold onto [their] lifestyle. Otherwise, the country would surely crumble.
These new laws are not a joke for North Korean citizens. If they don't comply, the draconian government sentences them to months or even years in labor camps. It is a serious issue that only demonstrates how much control Kim has over the people — and how pleased he is to assert that control at all costs. These public bans only scratch the surface… just imagine what the leader does behind closed doors.
Copyright 2021, USNewsBreak.com