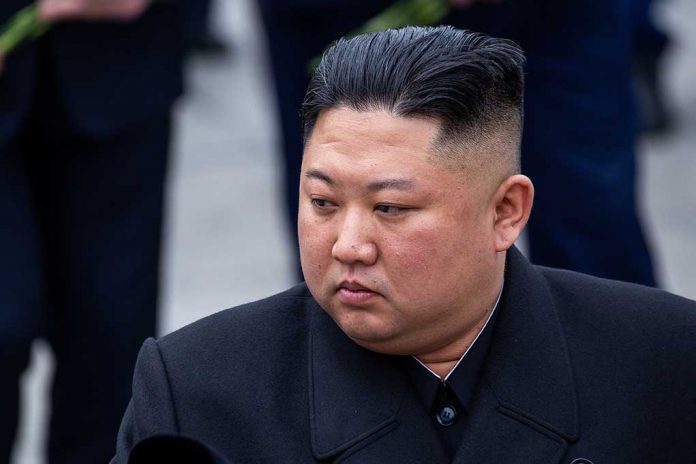 (USNewsBreak.com) – The Biden Administration continues to contact North Korea about holding talks. Unfortunately, the restrictive nation gave them the cold shoulder until just recently. North Korea's Supreme Leader Kim Jong Un had stern words for the president on September 29 when he explained their refusal to meet.
Kim Jong Un accused American leaders of using diplomacy as a sly cover for hostile policy against North Korea. The reclusive leader feels US leaders use sanctions as a tool to prevent him from fighting back against their demands.
North Korea's Kim: US offer of talks a ploy to conceal hostility https://t.co/FiVRWHnfe8 pic.twitter.com/yrRxtF16wC

— The Hill (@thehill) September 30, 2021
The Supreme Leader made the statement during a parliament meeting to discuss relations with South Korea. They hope to reopen closed hotlines shared with their closest neighbor, potentially leading to friendlier communications between the two countries.
Kim also raised concerns about South Korea's close relationship with the US. He says its citizens are far too connected to American dealings to safely work with his country.
North Korea's official stance is to refuse doing business with the US until it agrees to lift sanctions and reduce military drills in the region.
The US still hopes to continue discussions with the communist nation but declines to engage until it slows its nuclear weapons program. With North Korea's continued hypersonic missile tests, and Kim's refusal to host talks in the face of sanctions, it's unclear whether the two countries will find common ground any time soon.
Copyright 2021, USNewsBreak.com