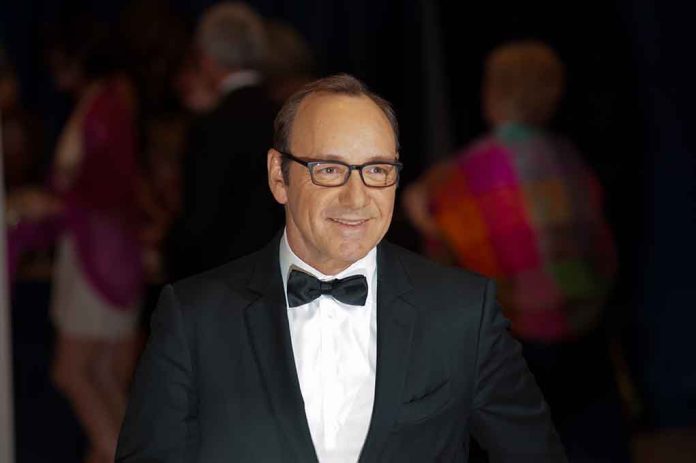 Kevin Spacey Faces CHARGES in U.K. – Another Trial Begins!
(USNewsBreak.com) – Kevin Spacey used to be on top in Hollywood. A movie star with a range of hits under his belt, the acting icon quickly fell from grace after facing sexual abuse allegations in 2017. He's continuing to deal with accusations as he heads to court in the United Kingdom to fight five related charges.
Kevin Spacey "strenuously" denies sex assault charges in a London court, goes free on bail: https://t.co/1d1JytOb5m

— TheWrap (@TheWrap) June 16, 2022
Spacey was in the Westminster Magistrates Court on June 16. His attorney, Patrick Gibbs, announced his client has maintained his innocence, although the court has not yet asked for a plea. The charges stem from three men who say Spacey abused them between 2005 and 2013, when he was working as the Old Vic theater artistic director in London.
The actor has had numerous men come forward alleging inappropriate sexual contact. Spacey didn't face charges in Los Angeles for the first accusation due to the expiration of the statute of limitations. London began its investigation in 2018, which resulted in the current charges. Spacey also went to court in 2019 in Massachusetts, but the prosecution dropped the case because the accuser was unavailable to testify. The actor also had another case against him dropped when the accuser died.
Spacey remains free on unconditional bail. He will be in the Southwark Crown Court on July 14 to continue the legal process.
Copyright 2022, USNewsBreak.com