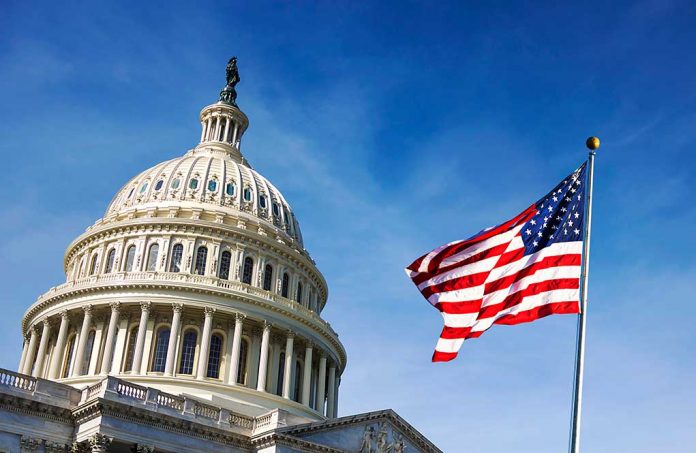 (USNewsBreak.com) – On June 24, 2021, Speaker of the House Nancy Pelosi (D-CA) announced she would move forward to put together a select committee to investigate the January 6 Capitol incident. Republicans have opposed a probe due to fears over partisanship.
Despite the party's opposition, McCarthy did hand over five nominations to the speaker. She promptly rejected two of them: Representatives Jim Banks (R-IN) and Jim Jordan (R-OH), both of whom are vehement Trump supporters. Now, it's starting to look like the committee may not have any GOP representation at all — aside from Pelosi's pick, Liz Cheney (R-WY).
"#WorldNews Story: McCarthy Pulls All 5 #GOP Picks for Jan. 6 Panel After Pelosi Rejects 2 #News": https://t.co/Iy2f4r5yuV

— Global News Report (@robinsnewswire) July 21, 2021
Pelosi cited the need to uphold the integrity of the committee as the reason for the rejections, saying both men have said and done unacceptable things.
However, she did accept the other three nominees McCarthy put forth. This includes Representatives Rodney Davis (R-IL), Troy Nehls (R-TX), and Kelly Armstrong (R-ND).
Pelosi had already tapped Representative Liz Cheney (R-WY), who already has a rocky relationship with the GOP, to participate.
McCarthy isn't happy with the decision. He says the Speaker's refusal to accept his nominations is an "egregious abuse of power," and vows to pull his nominees out of the investigation if she won't accept all of his appointments. The minority leader also threatened to carry on his own investigation exclusively with Conservatives.
Committee chair Representative Bennie Thompson (D-MS) said the probe will move forward, no matter what Republicans decide. The committee will involve seven Democrats and one Republican if it excludes McCarthy's nominees.
Copyright 2021, USNewsBreak.com