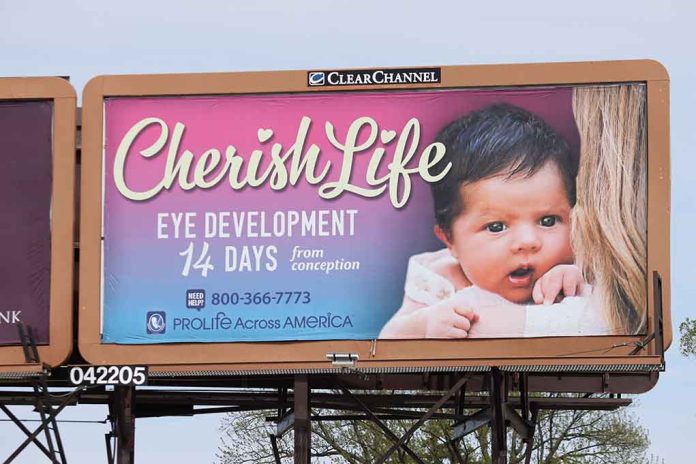 Court DENIES Abortion Ban Request – Won't Allow It
(USNewsBreak.com) – As with many states, Kentucky had a trigger law on the books set to go into effect when the US Supreme Court made its decision on Dobbs v. Jackson Women's Health Organization. The ruling effectively overturned Roe v Wade, giving abortion laws back to the individual states, but a circuit court in Kentucky blocked the law from going into effect. Attorney General Daniel Cameron asked the state Supreme Court to remove the block, but on July 5, the Court denied the request.
The Kentucky Supreme Court this week denied a request from the state attorney general asking the court to remove a block on a law that would ban abortions under almost all circumstances.

— Newsmax (@newsmax) July 6, 2022
The law, known as the Human Life Protection Act, would ban abortions except in cases where the mother's life is in danger. The American Civil Liberties Union (ACLU) filed a lawsuit questioning the constitutionality of the law. The circuit court's decision was to put a hold on the law to keep it from going into effect until a hearing in the case could occur. The Kentucky Supreme Court agreed that was the correct decision.
The ACLU plans to argue against the law on behalf of abortion providers. The attorney general said the state would vehemently defend its legislation and called the court's decision to continue delaying the effective date "disappointing."
A hearing for the case in circuit court took place on July 6. State courts in Texas and Louisiana are dealing with similar blocks on their trigger laws, so additional cases are likely to surface in the coming weeks.
Copyright 2022, USNewsBreak.com