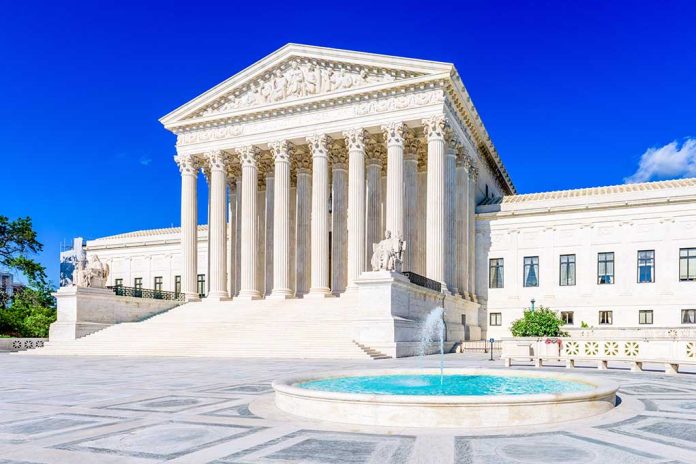 Justice Ketanji Brown Jackson Releases First Opinion After Court Declines To Hear Appeal
(USNewsBreak.com) – US Supreme Court Justice Ketanji Brown Jackson became a member of the Supreme Court on June 30. She filled a seat vacated by her one-time boss, Justice Stephen Breyer, who retired this year. Now, she's letting everyone know her views on one of the cases rejected by the court.
Jackson gave her first opinion on November 7. In it, she dissented from the majority, accompanied by Justice Sonia Sotomayor. The matter at hand was a request to hear a death row inmate's appeal in a case out of Ohio, but the majority of the court refused to hear it.
Jackson issues first Supreme Court opinion with dissent https://t.co/Hc4QPBnJEz pic.twitter.com/mtDV6mIZS5

— The Hill (@thehill) November 8, 2022
The matter before the court was regarding Davel Chinn, who received the death sentence after a conviction for murdering a man named Brian Jones in the 1980s. He argued prosecutors withheld evidence that could have changed the outcome of his case. In the request to the court, he explained prosecutors did not tell his defense team the main witness was mentally disability, and that could have affected the accuracy of his testimony.
Jackson wrote she felt the nature of the situation in which a man's life was on the line made this worth hearing. In her view, the lower court incorrectly assessed the weight of the impact of the missing evidence. Based on legal precedent, the justice noted it was highly probable the information withheld by prosecutors could have made a significant impact in the matter.
Do you agree with Jackson's opinion, or do you think the court was right to reject the case?
Copyright 2022, USNewsBreak.com