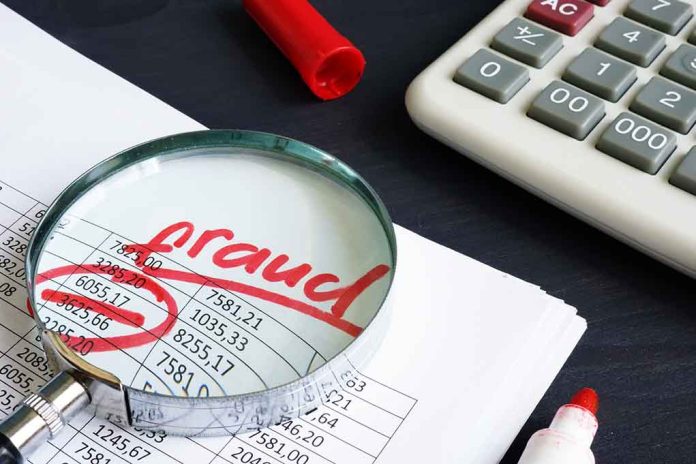 DOJ Announces CHARGES – It's Happening!
(USNewsBreak.com) – Telehealth fraud is a growing concern for federal law enforcement. The US Department of Health and Human Services noted that telemedicine scams have been increasing since 2016. And the problem has been getting worse due to the pandemic, which prompted more exploitation of these services. On July 20, the US Department of Justice announced charges in healthcare fraud cases totaling $1.2 billion against 36 people across the country.
— CBS MoneyWatch (@CBSMoneyWatch) July 20, 2022
The individuals indicted included executives and owners of laboratories and equipment companies, marketing executives, and medical professionals. According to the DOJ's announcement, the effort was a "nationwide coordinated law enforcement action" designed to combat fraud against innocent victims.
The criminals allegedly used telemarketing services to prey on the elderly and disabled victims and convinced them they needed to consent to medical services or purchases. The scammers would reportedly also utilize telemedicine services to entice patients to get unnecessary cardiovascular and cancer genetic testing and to buy durable medical equipment they didn't need. In many cases, the victims never received the devices or services.
The perpetrators reportedly received illegal kickbacks and bribes for referrals to the companies running these schemes. The laboratories and equipment providers and medical professionals would falsify billing to Medicare so they could use the money for their own gain.
On July 20, The Office of the Inspector General released a report warning doctors to be careful about partnering with telehealth companies due to the increasing danger. You can learn more on the OIG's website.
What do you think our leaders and law enforcement could do to help prevent these types of schemes?
Copyright 2022, USNewsBreak.com