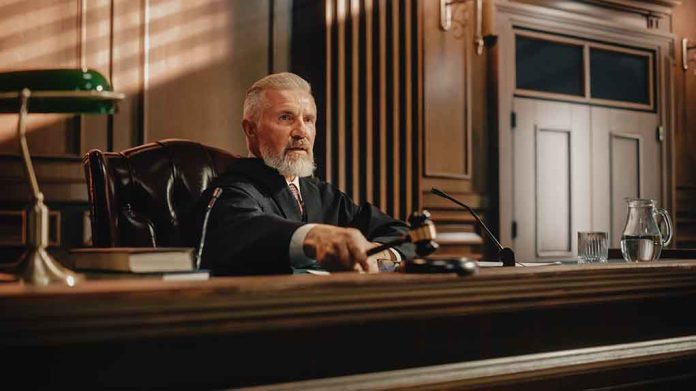 (USNewsBreak.com) – In 2021, former President Donald Trump filed a lawsuit against The New York Times. He alleged the publication conspired with Mary Trump, his niece, to get their hands on his tax returns. Now nearly two years later, a judge has dismissed the case and ordered Trump to cover all the legal expenses the newspaper incurred defending itself.
The lawsuit, which outlines an "insidious plot" between three reporters — Russ Buettner, Susanne Craig, and David Barstow — sought relief in the amount of $100 million. It centered on a 2018 article that focused on Trump's reported tax woes. The exposé went on to win a Pulitzer Prize. He tried unsuccessfully to have the board rescind that award.
On Wednesday, May 3, New York Supreme Court Justice Robert Reed dismissed the suit, saying that the article exhibited "the very core of protected First Amendment activity," according to the New York Post.
Judge tosses Trump's $100M suit against NY Times over tax records, orders ex-president to pay legal fees https://t.co/D0e8RzpPFL pic.twitter.com/XVKxSGuLKA

— New York Post (@nypost) May 3, 2023
Charlie Stadtlander, a NY Times spokesperson, spoke to The Guardian, telling it that the publication "is pleased with the judge's decision." He went on to say the ruling was "an important precedent reaffirming that the press is protected" in its efforts to gather information that's noteworthy to the public.
The lawsuit did make claims against Trump's niece, Mary, as well. Those have not been addressed yet and are still awaiting a ruling. Alina Habba, an attorney for the former president, said the fight isn't over; his legal team will continue to weigh their options.
This case isn't the first time Trump has sued a news organization and lost. In 2020, his campaign filed complaints against The Washington Post and The New York Times, which linked him to Russian interference in the election. Those two suits were dismissed. Then last year, the former president sued CNN for defamation. He sought nearly $500 million in damages before the suit was dismissed.
Copyright 2023, USNewsBreak.com