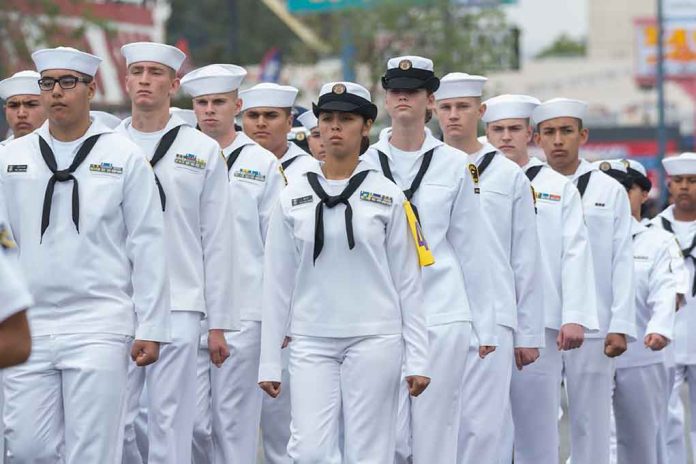 (USNewsBreak.com) – US District Judge Reed O'Connor issued a preliminary injunction to stop the US Navy from discharging sailors who have religious objections to the service's vaccination mandate. Associated Press reported that the judge handed down the ruling to stall action on January 3. The latest movement in the case, according to Fox News, happened on March 28, when Judge Reed allowed the lawsuit to move forward as a class-action matter.
A federal judge in Texas is barring the Navy from taking action for now against sailors who have objected to being vaccinated against COVID-19 on religious grounds.

— Newsmax (@newsmax) March 29, 2022
The issue came before the court after 35 sailors sued the Navy over its COVID-19 mandatory vaccination policy went into effect. Under the policy, any member who failed to fully vaccinate by the deadline would receive a discharge. The sailors involved in the suit claim to have valid religious objections but received denials from the Navy for exemptions to the mandate.
The new, larger class-action group contains about 4,000 sailors who all have similar objections to the vaccine requirement and would lose their jobs under current Navy policy. The injunction will apply to them as well, ensuring they can remain on duty throughout the case.
Attorneys for the sailors say the Navy gave hundreds of exemptions to active-duty members for administrative and medical reasons but none for religious objections. They qualify the distinction as a clear bias, asking the court to order the Navy to honor the constitutional rights of these members and approve their exemption requests.
Copyright 2022, USNewsBreak.com