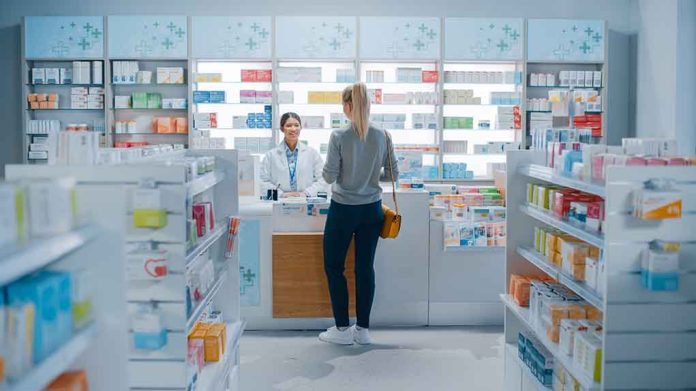 Judge Makes MASSIVE RULING – A Stunning Decision!
(USNewsBreak.com) – The opioid epidemic impacted every state in the country, and officials have been trying to recoup losses from drug companies for their alleged roles in creating the problem. A recent lawsuit in West Virginia ended with a federal judge ruling in favor of three pharmaceutical distributors. On July 4, US District Judge David Faber said McKesson Corporation, Cardinal Health Inc., and AmerisourceBergen Corporation hold no responsibility for the opioid epidemic in Cabell County and the city of Huntington.
#US drug distributors prevail in $2.5 billion West Virginia opioid casehttps://t.co/biqVoyhE3Q

— The Indian Express (@IndianExpress) July 5, 2022
The counties went after these three companies, representing the largest distributors in the state, for $2.5 billion. Lawmakers requested the judge find the companies liable for perpetuating the opioid epidemic in the region through the shipping of 51.3 million pills to retailers. The local officials relied on the state's public nuisance law as the backbone of their case.
Faber ruled the defendants did nothing wrong by filling legitimate prescriptions. The judge further noted the public nuisance law did not apply in this situation. He explained that while there is no denying the toll taken on the counties by the opioid crisis, he could not assign blame when looking at the facts.
Huntington Mayor Steve Williams expressed disappointment in the ruling. However, the companies praised the judge's decision, saying they have worked to keep opioids out of the wrong hands.
The case was one of many against the pharmaceutical industry trying to hold drugmakers and distributors liable for the opioid addiction issues facing the country. Rulings have produced both wins and losses for the industry. Another similar case in West Virginia against the same three distributors begins on July 12.
Do you think pharmaceutical companies should be held responsible for the opioid crisis?
Copyright 2022, USNewsBreak.com