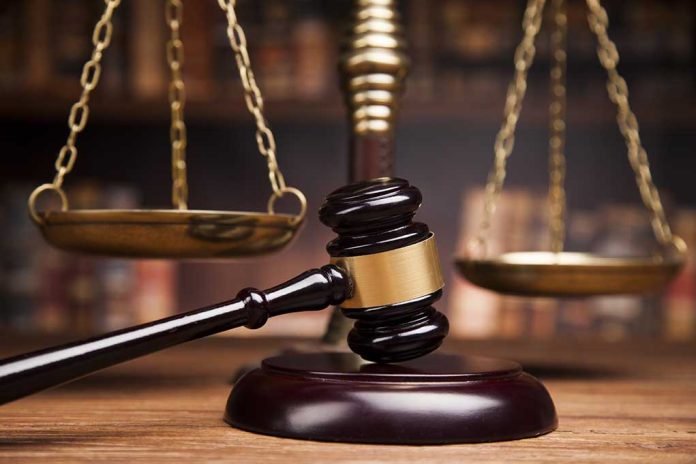 (USNewsBreak.com) – R. Kelly was once a very popular R&B singer, well-known for songs like "I Believe I Can Fly" and "Bump n' Grind." However, the star hid a very sinister side to himself, and criminal courts convicted him of several crimes, including sex trafficking, racketeering, and other child sex crimes. Last year, a court sentenced him to 20 years in prison to serve concurrently with the 30-year sentence he received in 2022. Now, a judge has made yet another ruling in his case.
When the court convicted Kelly in 2022, his sentence included a provision to pay restitution of $520,000, plus interest to his victims. According to Blavity, he still owed $506,950.26. Now, it looks like his victims will get their money.
R. Kelly's more than $500,000 in royalties held by Universal Music Group must go to his victims, a judge rules https://t.co/aYXT7A3DS7

— Bloomberg (@business) August 23, 2023
US District Judge Ann Donnelly recently signed an order for Universal Music Group, Kelly's record label, to release his royalty payments to cover the debt. Vibe reported that his royalties are currently valued at $567,444.19, enough to pay his victims with some left over. Kelly also has more than $28,000 in his prison commissary account.
This occasion wouldn't be the first time a court has used the singer's royalties to pay victims. Kelly assaulted Heather Williams several times after luring her to the studio, promising she would appear in a music video. She filed a civil suit against him in 2019, and a court awarded her a $4 million judgment. In that case, the court ordered Sony Music to continue paying the singer's royalties to Williams until the payments satisfied the judgment.
In 2022, new music from the singer surfaced but quickly disappeared from the market. Kelly's team alleged someone stole his master recordings from a storage facility and believed they leaked the music. Police have not made any arrests in that case.
Sony and RCA dropped Kelly from recording contracts years ago after the allegations came to light. Despite his convictions, his music still makes a lot of money from streaming platforms.
Copyright 2023, USNewsBreak.com