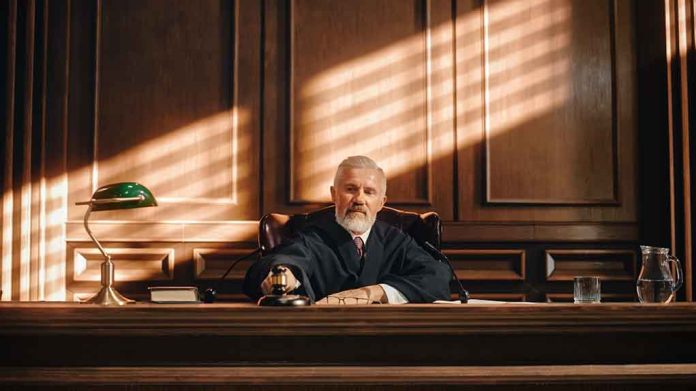 (USNewsBreak.com) – Ghislaine Maxwell, convicted sex trafficker and former Jeffrey Epstein associate, requested a new trial after information surfaced that a juror failed to disclose his sexual abuse history. Maxwell was hoping to have her guilty verdict thrown out and to get a chance to retry her case. Unfortunately for her, a judge decided that isn't going to happen.
The Ruling
On April 1, US Circuit Judge Alison Nathan ruled the juror in question gave true testimony when he said he didn't mean to betray the court. The judge said his omission was not intentional, and the juror had no bias when making his decision in the case. She also noted that the juror testified his past doesn't influence his life now, which the judge felt was honest.
She ruled he was a fair juror and said the conviction stands. The ruling throws out the defense's request for a new trial and sends Maxwell to the sentencing phase of the criminal process.
The Juror's Past
Juror 50 went before the court on March 8 to testify about his omission. The defense accused him of lying to get on the jury when he failed to truthfully answer a question about his sexual abuse history during the juror questionnaire process.
Under extensive questioning by Judge Nathan, the juror claimed he didn't lie. He said he regretted his mistake, but it was an honest error. He admitted he didn't thoroughly read the questionnaire, which led to him not realizing he needed to disclose information about childhood sexual abuse. He also said he never thought he'd make it on the jury, so he rushed the questionnaire and let others distract him while he worked on it.
The juror further explained he doesn't have a victim mentality about his experiences. He said it was so long ago that it doesn't influence his life today and didn't have any impact on his decisions as a juror.
Maxwell's Defense
Defense attorneys asked for immediate dismissal of the verdict and a new trial in January after Juror 50 began talking to the media about his childhood experiences, revealing his past sexual abuse, which spurred the questioning of the juror in court by Judge Nathan.
Maxwell's attorneys did not comment on the judge's decision to uphold the verdict. The disgraced socialite maintains she's innocent of all charges and claims she is a scapegoat because Epstein is dead. Her sentencing will take place on June 28. She could end up spending 65 years in prison.
Copyright 2022, USNewsBreak.com