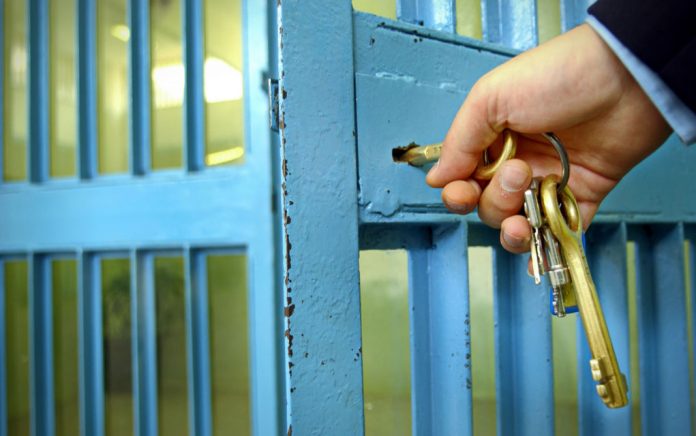 (USNewsBreak.com) – John Hinckley, the man who once attempted to assassinate Ronald Regan, is set to walk free after nearly 36 years in a psychiatric hospital. Senior US District Judge Paul Friedman recently granted the 66-year-old a full unconditional release. They say Hinckley is no longer a danger to the public — but is this really true?
Case History
On March 30, 1981, John Hinckley tried to assassinate President Ronald Regan. While he failed to achieve this nefarious goal, he seriously injured Regan, a police officer, a Secret Service Agent, and White House Press Secretary James Brady.
A judge later ruled Hinckley not guilty by reason of insanity. The courts sentenced him to an indefinite stay in St. Elizabeths Psychiatric Hospital.
Hinckley spent a total of 34 years in St. Elizabeth's Hospital. In 2016, a judge granted him conditional release, allowing him to live outside of the facility with his mother. That changed on September 27; Senior US District Judge Paul Friedman granted him full release.
Hinckley's Mental Health
Doctors initially determined Hinckley had major depression and a psychotic disorder in 1981. Reports from just under a year later state the man suffered from delusions, suicidal ideation, and homicidal urges. They also claim he was obsessed with actress Jodie Foster, whom he sought to impress by assassinating Regan.
Over the years, they also diagnosed the infamous shooter with a variety of mental illnesses, including schizotypal personality disorder, narcissistic personality disorder, and borderline personality disorder.
Hinckley managed to live a relatively good life after leaving the facility. He now runs a YouTube channel, where he plays guitar and sings in videos.
Records show he also worked at an antique mall before the COVID-19 pandemic struck.
The Department of Behavioral Health last rated Hinckley a low risk in 2020. His attorney claims the man closely manages his mental state, working hard to stay stable.
What Friedman's Order Means
Hinckley will remain under conditional release until June 2022. The Justice Department wants to continue monitoring him in response to changes in the 66-year-old's situation. Not only will he lose access to his therapy group as a result of his doctor retiring, but this will also be his first time living alone in almost 40 years.
His mother passed away in the summer of 2021.
Prosecutors remain concerned about how these factors may impact Hinckley's mental health in the coming years. They also worry setbacks might trigger a relapse, prompting the judge to insist on a final nine-month monitoring period before unconditional release.
The Response
The Ronald Reagan Presidential Foundation and Institution released a statement indicating that it disagrees with Hinckley's release. The organization wants the courts to reverse their decision and force him to remain under supervision once again.
The Department of Justice, for its part, says it will review the contentious case at some point before the June 22 activation date. They want to rule out changes or issues that might raise a red flag about Hinckley's complete removal from monitored care.
Copyright 2021, USNewsBreak.com