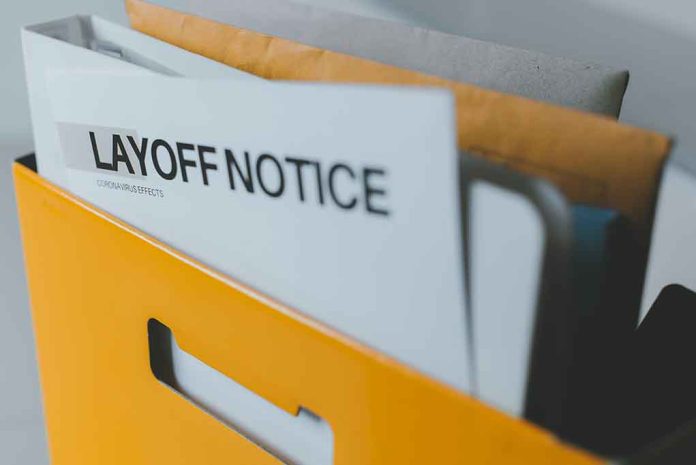 This Bank Is Suddenly Getting RID of Employees
(USNewsBreak.com) – In an effort to combat rising inflation, the Federal Reserve increased interest rates to the highest benchmark in almost 30 years. As a result, the once white-hot real estate market has cooled significantly. For JPMorgan Chase, the result is layoffs and reassignments as its mortgage division sees a lack of work.
JPMorgan's mortgage business lays off, reassigns hundreds of employees as rates climb https://t.co/MiqiQfZkAk

— Fox News (@FoxNews) June 22, 2022
A company spokesperson explained that JPMorgan is laboring to relocate many workers to other jobs within the company, but it will also lay off hundreds of others. The bank is working to help displaced employees find new positions either inside or outside of JPMorgan. The changes began taking place on June 22.
Over 1,000 employees of the financial giant will feel the impact of the employment shift. Only about one-half of those will reportedly find a new place within the company. The banking giant employs 273,948 people globally.
The news isn't just bad for JPMorgan. Other companies impacted by the slowing real estate market are feeling the pinch as well and have announced plans to reduce staff. Compass Inc, Redfin Corp, and Wells Fargo have also begun layoffs.
Average interest rates for homes were around 5.23% in May, according to Freddie Mac. They ran around 2.96% in 2021. The increase is pricing many borrowers out of the home market, reducing demand by about 8.6%. Lawrence Yun, National Association of Realtors Chief Economist, explained projections show further reductions in demand throughout the rest of 2022.
Copyright 2022, USNewsBreak.com