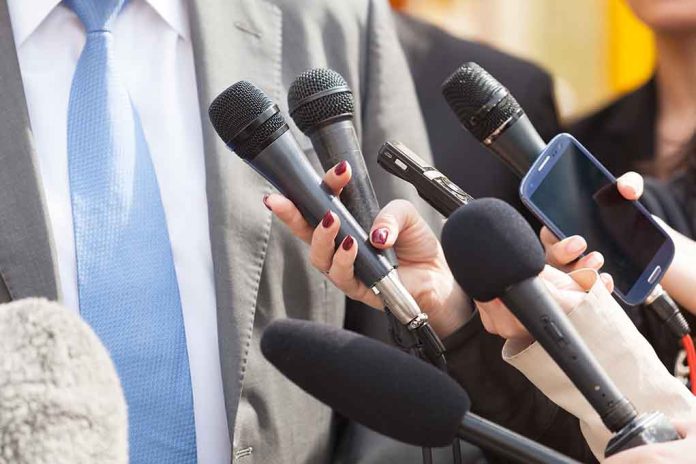 Journalist Reportedly Murdered in Haiti
(USNewsBreak.com) – Life for journalists living in Haiti seems to be growing increasingly dangerous by the day. Radio Megastar program host Fritz Dorilas was violently gunned down outside his home in Port-au-Prince on November 5.
An eighth journalist has been killed in Haiti this year, the Inter American Press Association said. https://t.co/uamyZM73qs

— CBS News (@CBSNews) November 10, 2022
The Inter-American Press Association (IAPA) said they had received conflicting reports about how exactly Dorilas died. Some people described the incident as a gang-related shooting, while others claimed he was executed after unspecified individuals forced him to leave his residence.
Dorilas is the eighth journalist to be killed in Haiti so far this year.
Reporter Romelo Vilsaint (Radio Télé Zénith) apparently died on October 30 when he was struck in the head with a tear gas canister after local police opened fire on a group of protestors demanding the release of an inmate.
According to UNESCO, Garry Tess (Radio Lebon), went missing on October 18. His body was discovered just a week later, on October 24.
Frantzsen Charles (FS News) and Tayson Lartigue (Tijèn Jounalis) succumbed to fatal injuries after they were attacked while reporting on gang violence in Cité Soleil on September 11. In addition, police allegedly shot photojournalist Maxihen Lazarre (Rois des Infos) on February 23 while he was covering a protest.
Freelance reporter Wilguens Louissaint and Écoute FM journalist Amady John Wesley were attacked and killed by local gang members while reporting on associated violence on Jan 6.
Haiti is considered to be one of the more dangerous places in the world to be a reporter. In May, Reporters Without Borders listed it as one of the deadliest countries for journalists in 2022 — and that was before several of the more recent deaths. Meanwhile, Haiti isn't the only country where journalists have faced intense danger. As of the end of August, 16 journalists had been murdered in Mexico.
Copyright 2022, USNewsBreak.com