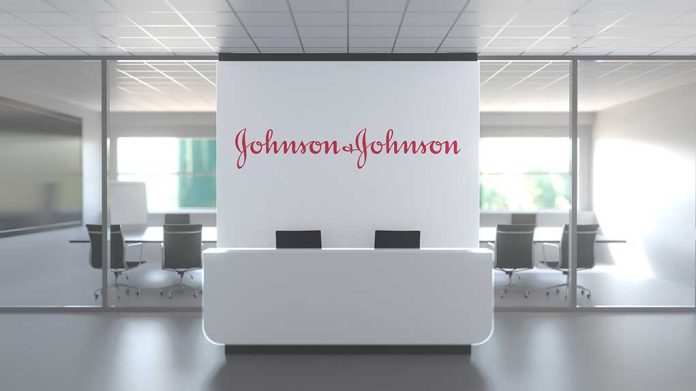 (USNewsBreak.com) – Baby powder was once very commonly used when changing infants' diapers to keep their bottoms dry. Over the years, it surfaced that the popular product contained talc, which was allegedly responsible for causing cancer in multiple patients. More than 60,000 people filed lawsuits against the company, claiming that the talc products contained asbestos. Johnson & Johnson has finally agreed to a large settlement.
On April 4, Johnson & Johnson announced it had agreed to a settlement that's nearly five times what it originally offered. In 2021, the company was ordered to pay $2 billion in damages to settle the tens of thousands of lawsuits against it, but it also attempted to shield itself from the payments by filing for bankruptcy. The newest proposal would offer an additional $6.9 billion, for a total of $8.9 billion. The settlement would be paid over 25 years.
Johnson & Johnson reaches $8.9 billion deal in talc cancer settlement https://t.co/TdiClHEyTH pic.twitter.com/DMTVW8QQ6m

— The Hill (@thehill) April 5, 2023
There are a number of steps before the deal will become final. First, the court has to approve the settlement along with the bankruptcy filing by LTL Management, a Johnson & Johnson subsidiary, which was established in 2021. The bankruptcy will allow for the money to go into a trust to pay out current and future claims. Then, the company will need to convince a significant number of claimants to accept the figure.
The New York Times reported that some of the suing attorneys have called the settlement a "landmark" win and a "significant victory for the tens of thousands of women suffering" from the cancers allegedly caused by the talc products. Not all agree, though. Jason Itkin, whose firm is representing 10,000 cases, says it's "bad for victims." He said on paper, "it sounds like a lot of money," but when distributed, it doesn't amount to much considering the number of claims.
Despite agreeing to the figure, Johnson & Johnson maintains that its products are safe and has not admitted to any wrongdoing.
Copyright 2023, USNewsBreak.com