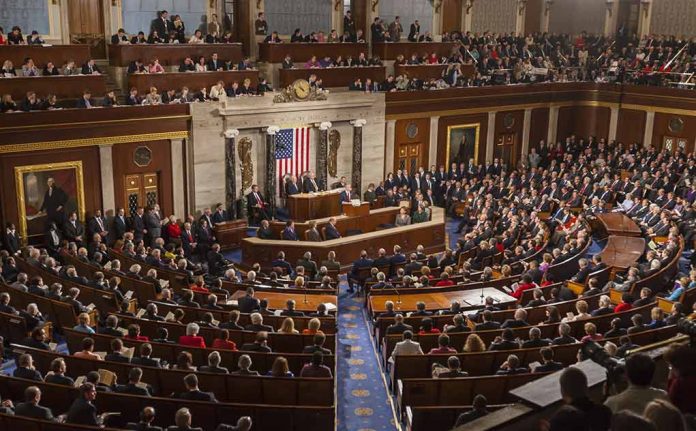 (USNewsBreak.com) – Last summer, the Democrats worked to pass the Inflation Reduction Act, with Senators Joe Manchin (D-WV) and Chuck Schumer (D-NY) at the helm. The bill passed 220-207 in the House, but only narrowly passed 51-50 in the Senate. On August 16, 2022, President Joe Biden signed the legislation into law. Now, Manchin is taking issue with the Biden administration's approach to the act.
On Monday, April 24, Sean Hannity interviewed Manchin, who made it clear that he is not happy with the White House. His ire with regard to the Inflation Reduction Act lies within one area: energy security. The bill originally earmarked $384 billion to go toward ensuring the country has "enough fossil fuel to run [itself] and to help our allies around the world." Yet, Manchin says there has been no mention of this since the president signed it into law. The White House has set its focus on environmental concerns instead.
The West Virginia senator indicated he doesn't plan to sit idly by as the administration ignores this provision. Manchin told Hannity that if they didn't honor the act as it's written and invest in energy security measures and technology, he "would vote to repeal [his] own bill," according to The Hill.
Manchin threatens to support repeal of Biden's landmark climate bill https://t.co/17STKhbdyc pic.twitter.com/nHHo4UWGNm

— The Hill (@thehill) April 25, 2023
Manchin says the Biden administration "broke [its] word to the American public," and he's not about to stand for it. Per NBC News, he also noted that Biden is the only one "who can rein in this extremism" and has called on him to sit down with Congress to negotiate.
While he was one of the top contributors to the act, Manchin's rating suffered for it. His approval rating in the state declined in correlation with the legislation's passing. The effect could prove problematic should he seek re-election in 2024. Despite his affiliation with the Democratic Party, West Virginia is a Republican-leaning state, and Manchin could face off against Jim Justice, the current GOP governor.
Copyright 2023, USNewsBreak.com