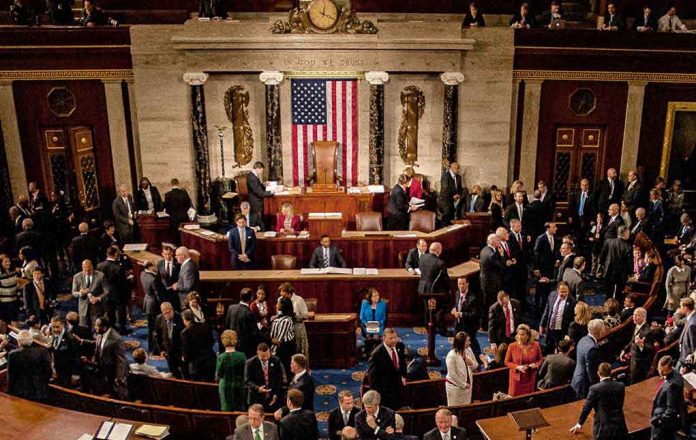 (USNewsBreak.com) – On Friday, December 9, Senator Kyrsten Sinema (I-AZ) announced she was switching her party affiliation from Democratic to independent. She was already well known for her more moderate stance, despite having voted with President Joe Biden 93% of the time, according to FiveThirtyEight. Many people on both sides of the aisle have spoken out about this Senate shakeup. Now, Senator Joe Manchin (D-WV) has added his voice — and in case anyone was wondering, he's not leaving the Democratic Party — at least, for now.
On Monday, December 12, while speaking with reporters, Manchin said he doesn't plan to follow Sinema in registering as an independent. "I have no intention of doing anything right now," he said, according to news outlets, although he wouldn't speak to his future plans, suggesting his current "mindset" may or may not change somewhere down the line.
Sen. @JoeManchinWV said he has no intention of leaving the Democratic Party "right now," a week after Sen. @KyrstenSinema announced that she was rebranding herself as an Independent.

"I can't tell you what the future's going to bring," Manchin added. https://t.co/y2zqQChGPp

— The Epoch Times (@EpochTimes) December 13, 2022
According to ABC News, Manchin contends that he is "not a Washington Democrat," which often positions him as an outlier when it comes to voting on legislation. As for Sinema, Manchin says he "tremendously respects" the decision she made, The Hill reported. It's also notable that last year, he said he would still caucus with Democrats, even if he decided to leave the party.
The West Virginia senator is up for re-election in 2024 but hasn't made a decision as to whether he will seek out a fourth term.
Copyright 2022, USNewsBreak.com