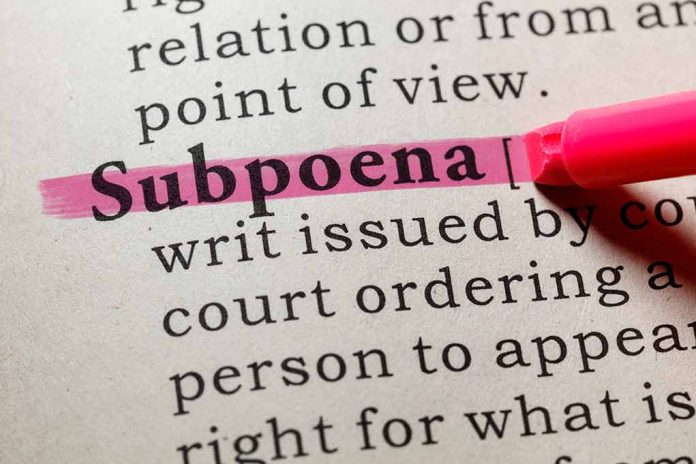 (USNewsBreak.com) – Since they gained the House majority, Republicans have made it their mission to get to the bottom of several issues, including the Biden family business dealings and the Biden Administration's alleged collusion with Big Tech to limit freedom of speech. Regarding the latter, the House Judiciary Committee has been hard at work trying to gather intel, particularly into the matter of how media outlets throttled the Hunter Biden laptop story after the news broke, mere weeks before Americans headed to the polls. Unsatisfied with the response it's received so far, it has issued more subpoenas from federal law enforcement agency heads.
According to an August 17 press release, House Judiciary Committee Chair Jim Jordan (R-OH) issued subpoenas to heads of both the Department of Justice and the FBI. In the correspondence, he referred to the committee's previous April 18 request. He said the response — a transcript provided by the FBI's Assistant Special Agent in charge, Elvis Chan — was "woefully inadequate and omit[ted] voluminous response material."
The deposition included publicly available material obtained during the discovery process of Missouri v Biden. Additionally, Jordan pointed out the House committee "uncovered evidence that contradicts several statements" within the deposition, notably concerning "his communications with social media platforms."
Unhappy with the response from the agencies so far, Jordan issued subpoenas mandating that FBI Director Christopher Wray and US Attorney General Merrick Garland appear before the committee to testify.
The matter at hand centers on whether or not the Biden Administration worked with Big Tech companies — notably Twitter and Facebook — to censor specific viewpoints. Both the FBI and DOJ issued statements to the New York Post noting they do not direct social media companies on what information to withhold. Instead, they advise when a "hostile foreign actor" is behind an account and allow companies to decide what to do with that information.
Republicans issued yet another four subpoenas to individuals in the DOJ and IRS pertaining to the Hunter Biden investigation.
Copyright 2023, USNewsBreak.com