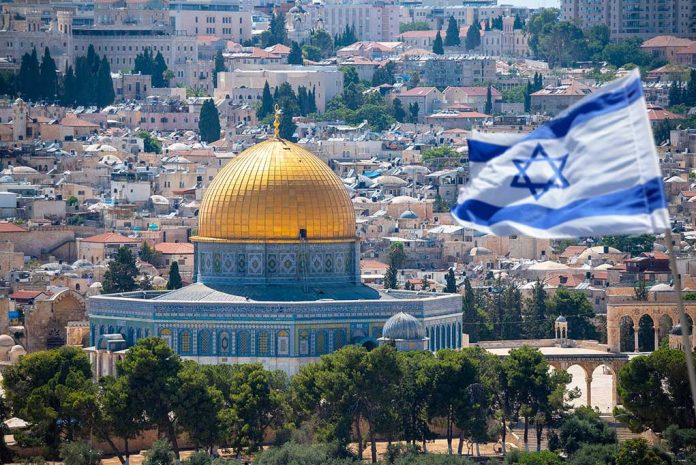 (USNewsBreak.com) – The Obama administration's Iran-US nuclear deal in 2015 led to tense relations between both countries. The situation didn't improve until former President Donald Trump chose to withdraw from the agreement shortly after taking office. Now, Israel has a new Prime Minister for the first time in 12 years — and he's ready to visit with President Joe Biden on US soil.
Low-Key Talks
The conference between Israeli Prime Minister Will Bennett and President Biden will take place on August 26 at the White House in Washington, DC. Officials initially planned to postpone over COVID-19 risks, but chose to move forward with safety measures in place.
White House Press Secretary Jen Psaki said the meeting would allow the two nations to strengthen their relationship and discuss America's commitment to Israel's security. The leaders do not plan to hold a joint press conference but will answer a handful of questions from reporters who attend the event.
Iran Is a Guaranteed Talking Point
Prime Minister Bennett says he expects to speak with Biden about the Iran nuclear deal. He also wants to push the president to avoid reentering the original agreement, which the PM dismisses as no longer valid in light of Iran's threat to his country.
Bennett feels Iran's rapid advances in uranium enrichment spell trouble; they could already have access to the supplies needed to create a nuclear bomb. He compared Obama's initial deal to giving Iran a "lifeline" to enhance its offensive capabilities.
The Prime Minister also told his cabinet he intends to present Biden with a new plan on how to handle this critical point in the future. He did not comment on what that arrangement might entail or what kind of role the US government might play within it.
According to a report from One America News Network, Biden will likely refrain from pushing the Prime Minister on the Palestinians. However, it's well-known that the US opposes Israel's expansion of settlements on contested land. The US considers this type of advancement illegal.
Bennett is supportive of annexing areas on the West Bank, but he recently reduced the number of additional settler homes it plans to build in occupied territory. The Jerusalem Post reported earlier this month that this move was aimed at appeasing the US.
Nevertheless, the meeting is important for the struggling President Biden, who continues reeling in the face of massive failures within Afghanistan. A win while connecting with Bennett certainly could help him bounce back and save face. What isn't yet clear is whether the current chaos in the Middle East might impact negotiations with Israel on tough topics.
Copyright 2021, USNewsBreak.com