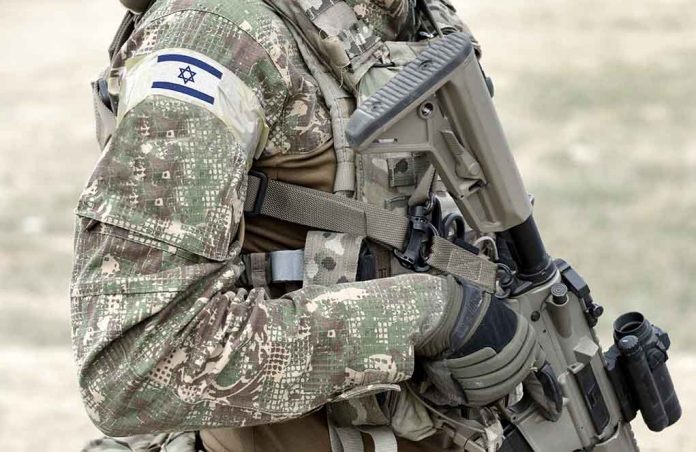 Israel STRIKES – High-Ranking Terrorist Pays Ultimate Price
(USNewsBreak.com) – Israeli forces killed a senior terrorist during a string of airstrikes Friday on targets in the Gaza strip. Recent reports state that Tayseer Jabari, a commander with the Palestinian Islamic Jihad (PIJ), died along with at least 10 other people. While multiple other PIJ operatives were reportedly killed in the attacks, Times of Israel said health officials also reported the death of a five-year-old.
As a high-ranking official in the organization, Tayseer was directly involved with mission operations and was responsible for attempted terrorist attacks against Israeli civilians.
The IDF's mission included the destruction of what it says was a PIJ missile launch site, which potentially saved innocent Israeli lives.
This Islamic Jihad rocket launcher in Gaza was ready to fire toward Israeli civilians.

We targeted it before they could—and the rocket launch failed. pic.twitter.com/Nk0VVKhqeY

— Israel Defense Forces (@IDF) August 5, 2022
The PIJ released a statement later that day vowing revenge, stating that Israeli officials "started a war against our people." It also stressed the need for Palestinians to mount a collective defense against Israel's policies regarding the resistance movement.
Islamic Jihad says Israel has 'started a war against our people' https://t.co/roQS9dbNYa

— The Times of Israel (@TimesofIsrael) August 5, 2022
According to his Twitter page, Interim Israeli Prime Minister Yair Lapid issued harsh warnings to others who may want to do the country harm. The leader stated in no uncertain terms that people using the Gaza strip to launch offensives and propagate terrorism won't be allowed to impose their agendas. Those individuals, many of whom are fighting just on the other side of the security barrier, aren't welcome, and anyone who tries to bring violence into his country will face punishment.
Prime Minister Yair Lapid:
"The Israeli government will not allow terrorist organizations in the Gaza Strip to set the agenda in the area adjacent to the Gaza Strip and threaten the citizens of the State of Israel. Anyone who tries to harm Israel should know: we will find you.

— Prime Minister of Israel (@IsraeliPM) August 5, 2022
Lapid told the Daily Caller that Israel's fight isn't with the people of Gaza but rather with the Islamic jihadists in the area. He calls their movement an Iranian proxy with the same goal as the rogue nation: destroying Israel and its principles once and for all.
Copyright 2022, USNewsBreak.com