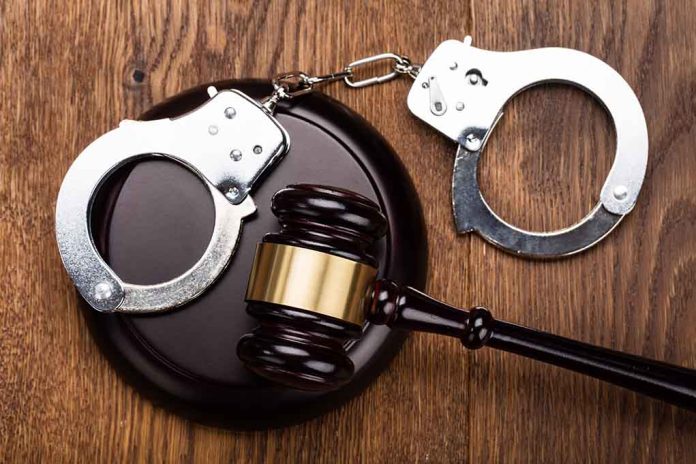 (USNewsBreak.com) – A jury found El Shafee Elsheikh, an ISIS member from Great Britain, guilty of eight charges related to a hostage-taking scheme. He was one of a three-member group known as the Beatles, whose participation in a kidnapping plot ended in the death of four Americans. His convictions were for hostage-taking resulting in death, conspiracy to provide material support to a terrorist organization, and murder conspiracy.
He faces life in prison, with sentencing scheduled for August 12. https://t.co/9i61pyzH2P

— CBS News (@CBSNews) April 15, 2022
Prosecutors said Elsheikh worked with Mohammed Emwazi and Alexanda Kotey to kidnap over 24 people. Their actions also led to the deaths of James Foley, Peter Kassig, Steven Sotloff, and Kayla Mueller. Foley, Kassig, and Sotloff died as a result of beheadings documented in ISIS materials released in 2014. Authorities thought Mueller's death was part of an airstrike in 2015 in Syria, but they found evidence ISIS members held her hostage and abused her before killing her.
Authorities extradited Elsheikh and Kotey to the United States to face trial. Emwazi died in Syria several years ago, while Kotey entered a plea agreement and received a life sentence.
Elsheikh's defense claimed he had no involvement in the plot. They said he wasn't a part of the Beatles, and the prosecution failed to prove he was. They also pointed out no former hostages identified him in court.
Foley's and Mueller's families told reporters they were at peace with the verdict. Elsheikh could go to prison for the rest of his life, but we won't know his faith for certain until his sentencing on August 12.
Copyright 2022, USNewsBreak.com