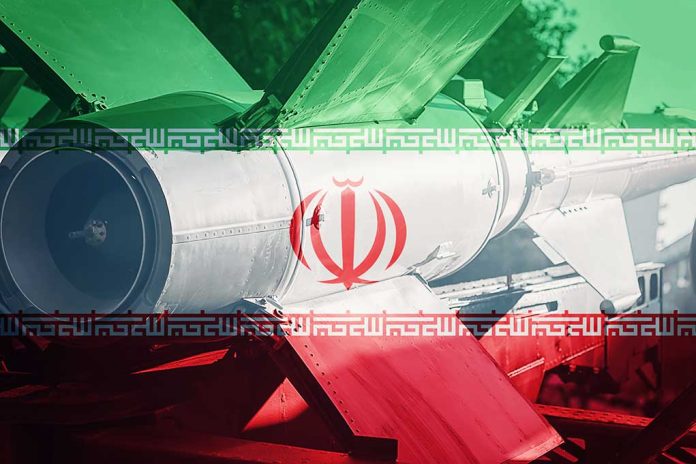 (USNewsBreak.com) – Five years ago, former President Donald Trump withdrew the United States from the Iran Nuclear Deal and, while doing so, imposed harsh sanctions on the Middle Eastern country. President Joe Biden has been trying to draw Iran back to the negotiation table with very little success. The country has continued to seek uranium and push forward with its missile program. Now, there's been a recent development that has many people concerned.
Iran Unveils Missile
On Thursday, May 25, Iran unveiled the Khorramshahr-4, a ballistic missile that reportedly exceeds the capabilities of the rest of its fleet, according to The Associated Press. This variant is similar to North Korea's Musudan but with a significantly shorter range. Where the Musudan is believed to be able to travel 2,485 miles with a 1,100-pound payload, the Khorramshahr-4 can only reach up to 1,240 miles with a 3,300-pound warhead. This range puts most of the Middle East within its target. The development is far greater than Iran's previous technologies.
It's not clear exactly why Iran put the missile on display, but it comes amid increasing tensions in the area — particularly with Israel. The missile goes by another name — Kheibar, a one-time Jewish fortress. Speaking to Fox News Digital, Iran expert Behnam Ben Taleblu said it's also a likely display to the United States in the face of its attempts to assert military dominance that the Islamic Revolutionary Guard Corps "can walk and chew gum at the same time."
Reuters reported that Mohammad Reza Ashtiani, the Iranian Defense Minister, said the country is sending a "message" to its enemies that "[it] will defend the country and its achievements." The move also tells its friends, "We want to help regional stability." In addition to showcasing the missile, Iran also released video footage of what it claims to be a successful missile launch with the Khorramshahr-4.
US Response
According to AP, Matthew Miller, the US State Department spokesman, acknowledged the report and said that the continued creation of ballistic missiles by Iran "poses a serious threat to regional and international security." The US has long been trying to deter Iran from developing a nuclear weapon arsenal. It has issued a number of sanctions since 2005, with the latest occurring in April 2023. On April 19, Treasury Under Secretary Brian Nelson stated that the US "will continue to enforce its sanctions against Iran's military procurement efforts" by punishing companies that attempt to help the country through evasive means.
Both companies and individuals have been hit with sanctions in hopes of deterring them from providing Iran with the materials it needs to build up its arsenal.
Copyright 2023, USNewsBreak.com