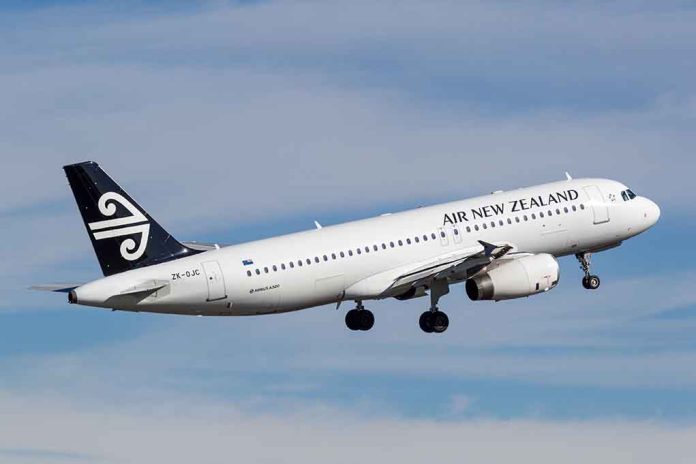 Island Country Makes BOLD Move – Their COVID Rules Were Harsh!
(USNewsBreak.com) – The COVID-19 pandemic regulations are lingering in many areas worldwide, including the United States. But over two years later, authorities are beginning to see the benefits of lifting them. New Zealand had some of the strictest protocols; its borders closed in March 2020 and began a stringent lockdown policy. Officials finally announced the country would reopen to all international visitors on July 31.
New Zealand had one of the world's strictest Covid lockdowns. Now its borders are fully reopening https://t.co/wTJCvmvGBN

— CNBC (@CNBC) July 29, 2022
Prime Minister Jacinda Ardern stated in May that the government would welcome back travelers two months ahead of schedule, according to a press release on the New Zealand government website. The reason behind the accelerated timeline was to help boost the nation's economy. Ardern noted the move's potential to replenish the labor force and aid the tourism industry.
Authorities first began letting in visitors who did not require visas, which included Americans. Now, they are allowing all international travelers into the country. However, despite lifting the restrictions, New Zealand continues to have some rigid protocols for entering.
Everyone, except citizens and Australians, must show proof of full vaccination. Most travelers also have to wear masks indoors and take multiple COVID tests while in the country. The exceptions to this requirement are people coming from Niue on direct flights and children under the age of six months, according to New Zealand's COVID-19 website. Positive results mandate a seven-day quarantine and follow-up check with a healthcare provider.
What do you think of New Zealand's decision to fully reopen international travel?
Copyright 2022, USNewsBreak.com