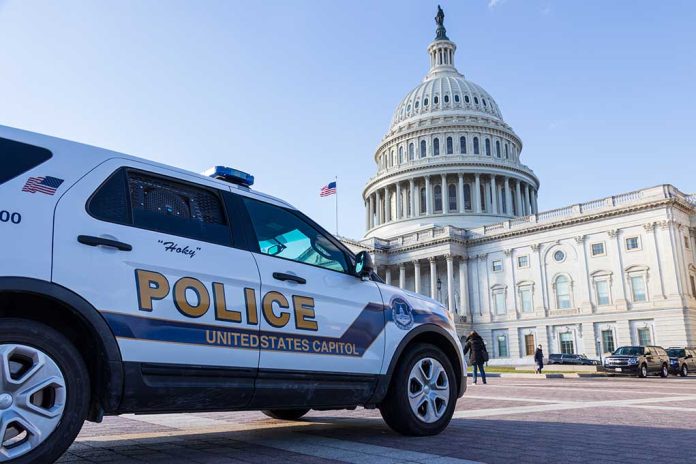 (USNewsBreak.com) – Even though it happened over a year ago, the January 6 capitol protests remain a hot topic. An investigation is reportedly looking to answer whether Capitol Police are trying to deter a representative from researching what happened that day.
According to recent reports, the Capitol Police's Inspector General has launched a probe into allegations from Representative Troy E. Nehls (R-TX). A February 8 statement from Nehls has the details of the allegations. Nehls accuses Capitol Police of entering his office and taking pictures of confidential information, which he says is about more than simply photography.
My response to @CapitolPolice leadership's statement👇 pic.twitter.com/VrtzJcLl77

— Congressman Troy Nehls (@RepTroyNehls) February 8, 2022
Nehls also said he contacted Capitol Police Chief Thomas Manger about the intrusion. Manger allegedly told him the incident stemmed from a desire to protect the representative; they were concerned about a possible threat to his life.
Notably, Nehls says he had no idea any threat existed. However, the Capitol Police also released a statement saying that officers spotted Nehls' office door open and "directed to document that and secure the office to ensure nobody can wander in and steal or do anything else nefarious."
Nehls wasn't satisfied with this explanation, as noted in the Tweet above. He says officers violated his 4th Amendment rights and the Speech and Debate Clause of the US Constitution during the intrusion. He believes Capitol Police are trying to silence him for his dogged refusal to stop investigating the January 6 capitol protests.
Nehls accuses the force of targeting him for statements he made criticizing Capitol Police shortly after the January 6 death of Ashli Babbitt. He claims leadership is actively working to stop him from revealing critical security issues stemming from the incident itself and Babbitt's death.
Meanwhile, Nehls remains committed to exploring the January 6 incident. He believes the outcome will ultimately prove those who should have kept the Capitol secure failed in their duty.
Copyright 2022, USNewsBreak.com