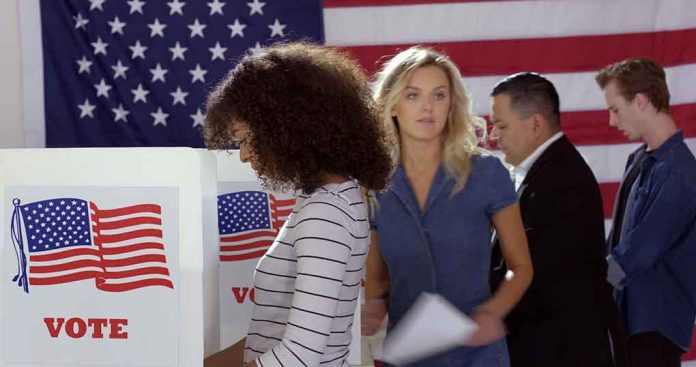 (USNewsBreak.com) – Republicans are ready to take 2022 in a red wave after several recent wins at the polls. However, they must capture the independent vote if they wish to regain control over Congress. A December survey by John Zogby Strategies suggests they might to succeed in that endeavor.
According to the poll, about 46% of voters want Republicans to take back the majority in Congress. What's surprising is that splitting those results by party reveals that a significant number of independents agree. Around 45% want to see Congress back in GOP hands; only 27% do not.
GOP holds double-digit lead among independent voters ahead of 2022 midterms: poll https://t.co/8gBJvYO3ZR pic.twitter.com/RxniX5aInm

— New York Post (@nypost) December 27, 2021
Democrats and Republicans will usually back their own parties, so the real fight at the polls often lies in who will secure the independent vote. If this poll is accurate, it's a strong indicator of success for the GOP in future elections.
It is important to note that 28% of independents in the survey indicated that they felt unsure about where they currently stand. That large of an undecided pool could reasonably sway things the other direction unless further shifts occur.
John Zogby feels that Democrats need to have a 5% advantage if they want to keep their majority. He predicts that if the numbers stay where they are, 2022 won't favor Liberals when it comes time to vote.
Copyright 2021, USNewsBreak.com