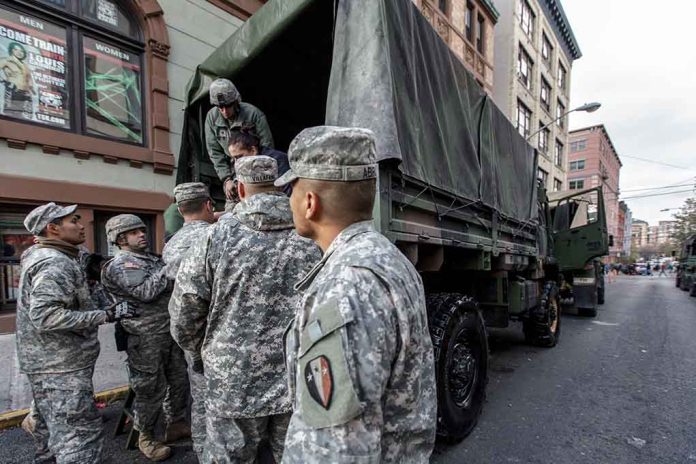 Governor Activates NATIONAL GUARD – It's Serious!
(USNewsBreak.com) – The crisis at the southern border continues to cause waves in the United States. On September 14, Illinois Governor J. B. Pritzker (D) issued an emergency disaster proclamation, which he said was in response to Texas Governor Greg Abbott (R) sending immigrants to his state without providing notice. The order put 75 soldiers from the Illinois National Guard on active duty and pushed out assistance to migrants through multiple agencies.
Gov. @JBPritzker issued an emergency disaster proclamation after several hundred #IllegalImmigrants were bused to #Illinois.

Like other Democratic leaders, Pritzker criticized #Texas Gov. @GregAbbott_TX rather than focusing on #BorderCrisis. https://t.co/d2ksW3ErTR

— The Epoch Times (@EpochTimes) September 15, 2022
In a press release, Pritzker accused other states of using the immigrants as "pawns," saying Illinois would treat "them as people." The proclamation assumes all the immigrants are legal because they have gone through border patrol screening, and it explains they represent a vulnerable population that requires aid.
Abbott started moving immigrants who've crossed the southern border into his state to sanctuary cities around the US under Operation Lone Star. The Texas governor said his initiative is helping to ease his state's burden. He also says it's taking up the task of securing the border because the Biden administration refuses to do it.
On September 9, a press release from Abbott's office reported Texas had bused out more than 10,000 migrants to New York City, Chicago, and Washington, DC. While Pritzker claimed to receive more than 500 people, Abbott put the figure at 300.
Copyright 2022, USNewsBreak.com