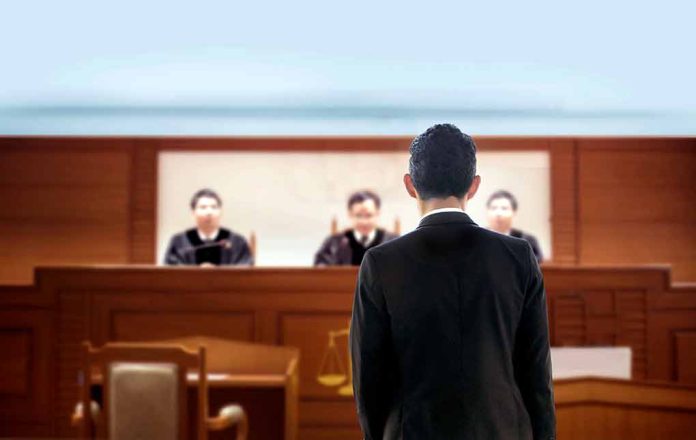 (USNewsBreak.com) – The stabbing deaths of four University of Idaho students in the home they rented off-campus rocked the nation last November. It took authorities nearly six months to make an arrest. Eventually, police took Bryan Kohberger into custody and charged him with four counts of first-degree murder and one count of felony burglary. He pleaded not guilty to all charges, and the court initially set a trial date for October. However, a judge recently granted a delay.
Kohberger appeared in court on Wednesday, August 24, to waive his right to a speedy trial. The move stemmed from a statement by his attorney, Anne Taylor, who said she might need more time to prepare before starting arguments on October 2, as scheduled. Under Idaho law, a trial must begin within six months of arraignment. Therefore, Kohberger voluntarily had to waive his right to delay the proceeding and give his attorney more time. The state arraigned the murder suspect on May 22.
BREAKING: #BryanKohberger waives speedy trial right, indefinitely posting his capital murder trial from prior Oct. 2 start date. Stay tuned, more coming, via @IdahoStatesman. https://t.co/Oj1isLX8n1

— Kevin Fixler (@kfixler) August 23, 2023
According to Court TV, the defense didn't offer a date when it would be ready to proceed; therefore, Latah County District Judge John C. Judge didn't set one. The prosecution didn't oppose a delay. An attorney for the Goncalves family said, "This additional time allows both sides to be fully prepared for the next trial date."
However, the next court date isn't far away. The two sides will appear before the judge on September 1, when court observers expect Taylor to challenge the grand jury's indictment. Legal experts also believe she will file motions regarding camera coverage inside the courtroom during the trial.
Latah County Prosecutor Bill Thompson plans to seek the death penalty, and Taylor plans to file a motion to strike capital punishment in response. In the meantime, Kohberger remains incarcerated in isolation, where he has his own TV. Jail authorities permit him to attend church services but don't allow him to interact with other inmates.
The parties will discuss a new trial date at the next hearing.
Copyright 2023, USNewsBreak.com