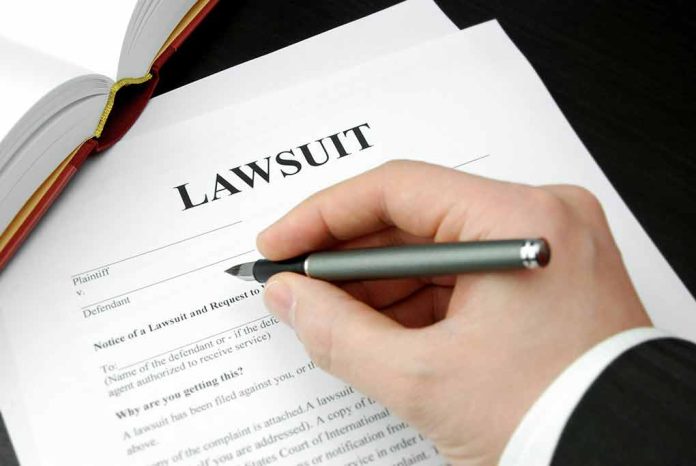 (USNewsBreak.com) – Hunter Biden has occupied a considerable number of headlines in the news lately. His laptop remained a strong point of contention among House representatives. In June, US Attorney David Wiess indicted him on tax and firearms charges, and his legal team was reportedly working towards a plea deal. That agreement seemingly fell apart, and recently appointed Special Counsel Weiss indicted him again, this time for the firearms charges that the plea deal would have dismissed had it gone through. Now, Biden's on the other side of the law in a suit he's filed against the Internal Revenue Service (IRS).
The Lawsuit
On Monday, September 18, Biden filed a lawsuit against the IRS, claiming the tax agency violated his right to privacy. The allegations stem from statements made in July by agency whistleblowers Joe Ziegler and Gary Shapley in front of the House and Ways Committee and media outlets.
In doing so, Biden claims the whistleblowers engaged in "public disclosure of his confidential tax information" in publicized interviews and statements, according to The Washington Post. The lawsuit says the president's son "has no fewer or lesser rights than any other American citizen," and nobody "has free rein to violate his rights simply because of who he is."
While attorneys insist whistleblower protections cover the pair, the suit said Shapley and Ziegler "disclosed new allegations" not previously released and made disparaging comments that damaged both Hunter and his father, President Joe Biden.
The IRS has not responded to requests for comment, saying it does not discuss ongoing investigations. However, Shapley's lawyers said in a statement that the lawsuit was just "another frivolous smear" and that their client followed all rules regarding the disclosures.
Other Legal Troubles
Hunter isn't only in the news for his purported tax evasion; the Justice Department also indicted him on firearms charges. It doesn't end there, though. He could still face more legal issues for alleged tax crimes that the IRS reportedly discovered while reviewing his taxes from 2014 through 2019.
His prior indictment alleged that Hunter failed to pay over $100,000 in owed taxes each year for 2017 and 2018. However, his attorney, Abbe Lowell, said that in trying to resolve the probe, he paid nearly $1 million, and the IRS owes him a refund because he "overstated certain items of taxable income," according to WaPo.
If found guilty of the current firearms charges against him, Hunter could face up to 25 years in prison. It's unclear at this time what other charges prosecutors might bring.
Copyright 2023, USNewsBreak.com