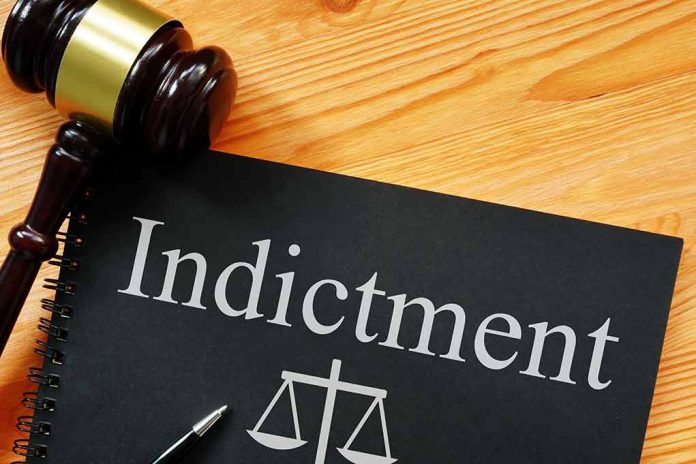 (USNewsBreak.com) – Conservatives have made ado about President Joe Biden's son, Hunter, and his behavior for several years. First, it was his laptop, and activity segued into investigations into his business dealings, taxes, and an unlawful firearm purchase. Now, it looks like Hunter is facing federal charges.
On Thursday, September 14, the US District Court for the District of Delaware indicted Hunter Biden on three counts related to a firearm purchase. Initially, it looked like the president's son was negotiating for a plea deal, but that has seemingly gone by the wayside. The charges he's facing include two for making false statements — one for checking a box saying he wasn't addicted to drugs and one for giving that form to the firearms dealer. The third charge is for possessing a gun while addicted to drugs. He faces up to 25 years in prison if convicted of all three counts.
BREAKING NEWS: Hunter Biden indicted on federal gun chargeshttps://t.co/tx8GFm7Jz9

— Fox News (@FoxNews) September 14, 2023
Hunter's legal troubles don't end here, though. He's still under investigation for his business dealings, including his failure to pay more than $100,000 in taxes. Rep. James Comer (R-KY), who chairs the House Oversight Committee, says it's "a very small start," according to The Associated Press.
House Republicans are also taking aim at President Biden. House Speaker Kevin McCarthy (R-CA) recently announced he had given three powerful House Committee Chairs the go-ahead to proceed with an impeachment inquiry into the Democratic POTUS. The process allows the House Oversight, Judicial, and Ways and Means Committees to gain more access to financial records and other documents that may point toward any unethical behavior.
The House Oversight Committee has pursued an investigation linking Biden to his son's business dealings to determine whether there's a substantive connection or if the president benefitted. So far, the committee hasn't uncovered evidence implicating the president, but GOP House members hope the impeachment inquiry will give them greater reach.
Copyright 2023, USNewsBreak.com