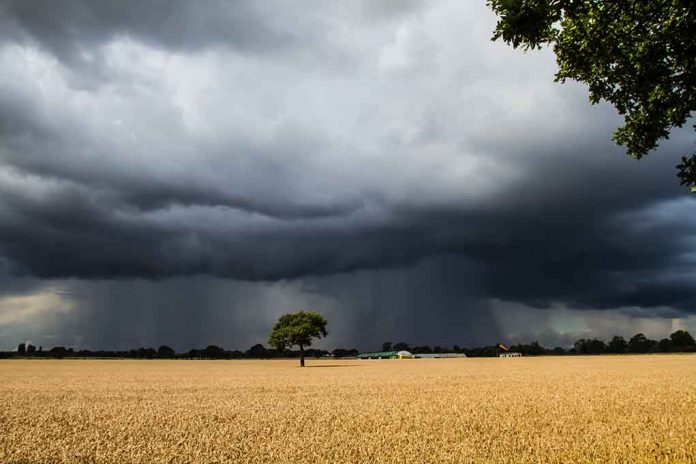 (USNewsBreak.com) – Weather can cause significant damage to buildings and infrastructure, but it can also carry other harmful side effects — especially when you combine a storm with dangerous predators. The fallout of one recent system that rolled through Egypt felt suspiciously like a nightmare straight out of a Hollywood movie.
During the week of November 8, Aswan, Egypt, experienced intense hail, rain, and dust storms. While these were quite damaging on their own, the after effects of the weather system itself caused the most concern. Rough weather disturbed large hordes of venomous scorpions, driving them out of their natural habitats and into contact with people.
A rash of heavy storms in a southern Egyptian city has driven swarms of scorpions from their hiding places, leaving at least 450 people injured by the venomous stings. https://t.co/7YQBZSeYP6

— NPR (@NPR) November 14, 2021
Local officials say the scorpions caused more than 500 injuries and three deaths as of November 14. However, Governor Major-General Ashraf Attiya denies anyone died from stings, claiming that they were related to the weather itself instead.
Aswan, Egypt, is home to the Egyptian fat-tailed scorpion, one of the deadliest species on Earth.
Medical staff are working overtime in the region to treat victims with available stocks of antivenom. Doctors on vacation have had to rush back to work to help cover the surge of patients.
To help prevent further incidents, officials are asking that Aswan residents remain at home for the moment. Rainwater continues to rush down from the mountains, which could drive more critters into the villages.
In addition to the health hazards created by the army of scorpions, storms also washed-out roads, downed trees, knocked out power, and caused homes to collapse. Such powerful weather systems are rare in the region.
Copyright 2021, USNewsBreak.com