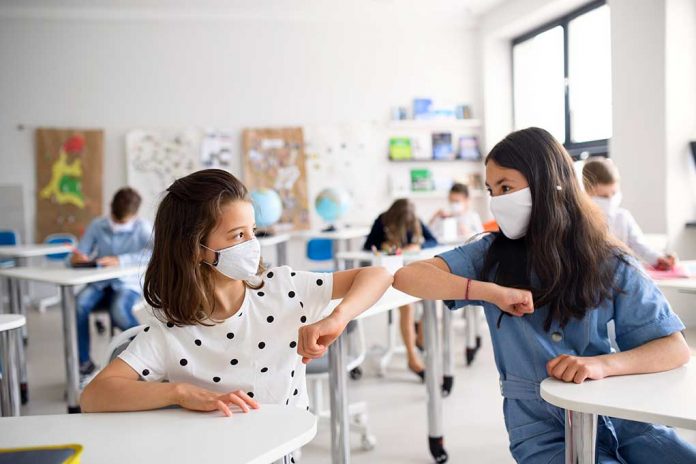 (USNewsBreak.com) – The COVID-19 pandemic changed many things across the United States, including using the Internet to work, attend worship services, and to educate students from kindergarten through grad school. Let's explore how the coronavirus changed the landscape in the field of education.
Where to Learn?
There used to be a fairly simple answer to the question: Where do we learn? We would wake each morning and either walk or take a bus to a physical building and sit next to our classmates. Now, there is a mixed bag of answers.
Here in the 21st century, with the proliferation of the internet, it became possible for classrooms to become virtualized and allow students to learn from their homes. When the pandemic hit, many districts adopted that policy, and others chose a hybrid approach alternating between virtual and in-person classes at adequately socially-distanced brick-and-mortar buildings.
A Target Rich Environment
As a rule, the younger children are, the more trouble they have focusing their attention on teachers, even within the confines of the traditional classroom setting. Switching to virtual environments can amplify this challenge.
Students who formerly learned in their "school-safe zones" now struggle to study in environments filled with all sorts of distractions like televisions in the background, siblings, and pets running loose that can pull their attention away from their teachers. Some experts suggest a compromise to combat the potential for sensory overload, with one suggestion being to allow a quiet pet into their at-home classroom.
An Unexpected Side Benefit
Researchers at Iowa State University have found something that might seem a bit counterintuitive at first glance. One might expect that high schoolers would take advantage of the "free time" to ignore their studies with a corresponding drop in graduation rates.
However, the report found that high school completion rates went up for 18-year-olds by 6.9% and 19-year-olds by 4.5%. They did qualify their conclusions, saying "[they] still do not know about the longer run [sic] effects," and that it might take a while "to find out if there was a quality drop that may have left them less ready for college or employability."
Governors and school districts across the nation had to make decisions and changes on the fly, and the repercussions of those types of actions take time to develop. The only constant in this situation has been change, which means that how children learn will likely continue evolving.
Copyright 2021, USNewsBreak.com