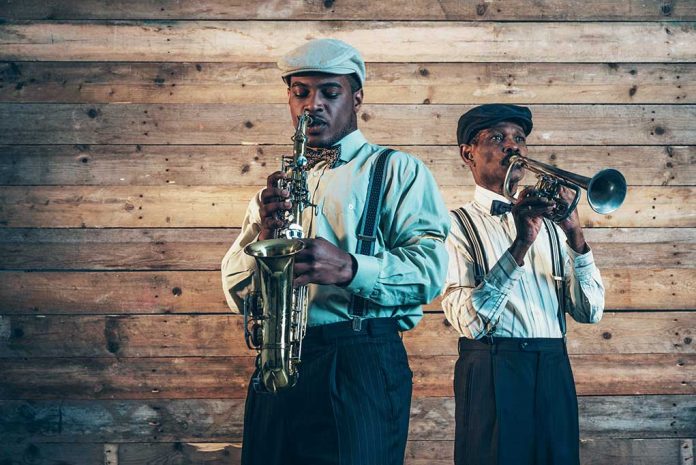 (USNewsBreak.com) – Serial killers strike fear in the hearts of many people. Most attack without warning, and that makes them notoriously difficult to predict and identify. Yet, one criminal did give his victims a chance to avoid death — but only if they played the right music.
Today's story is about an axe-wielding killer who made his debut in New Orleans, 1918. Known only as the Axeman of New Orleans, the unknown assailant would break into homes by removing panels from a front or back door. Then, he used an axe sourced from the victim's home to kill the unsuspecting residents.
His first victims were Joseph and Catherine Maggio, who died on May 23, 1918. That set off a spree involving three more attacks over a 12-month period.
As if the terror he spread throughout the city wasn't enough, the unstable assailant decided to write a letter to the police. In it, he claimed officers would never catch him as he had a "close relationship with the Angel of Death."
He also made a bizarre demand. The killer said he would attack again on March 18, 1919, at 12:15 am. Yet, he would spare anyone living in a home actively playing jazz music — his favorite genre — throughout the night. The whole city lit up that Tuesday with the sounds of jazz.
Demonic 'US ripper' axed victims to death and scared a whole city into playing jazzhttps://t.co/n8sBxMYwKm pic.twitter.com/dnCB8EZ0e7

— Daily Star (@dailystar) August 11, 2021
The killer held true to his word, and didn't attack that night. His frenzied assaults began a few months later instead. The last Axeman murder took place on October 27, with the attack on local resident Mike Pepitone. Then, they stopped for good.
Authorities never identified the person involved.
Some propose the axeman's hate for Italians motivated his crimes; many victims were Italian grocers. Rumors also suggest he sought revenge for the first jazz record published by Italian-American singer Nick LaRocca. The controversial and unique recording swayed far from the true sound of the genre, and took attention away from black contributions.
We may never know the killer's motives, but this story remains interesting. That an unknown axe murderer managed to fill a whole city with the sounds of jazz for one night in 1919 is shocking enough. That he — or perhaps she — was never identified is also strange.
Copyright 2021, USNewsBreak.com