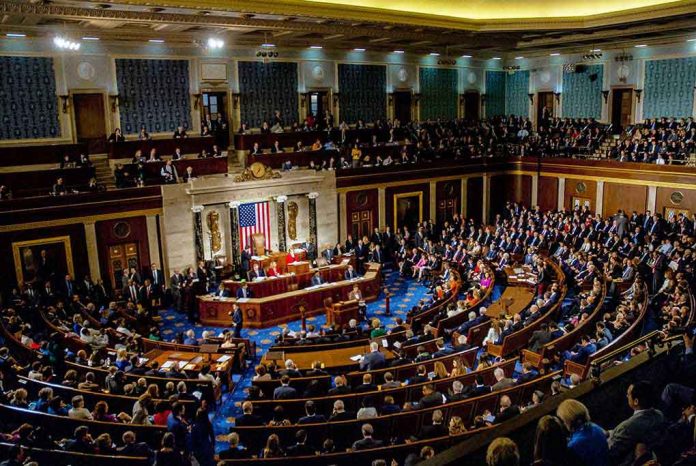 (USNewsBreak.com) – There's a lot of division in Congress, with radical factions on both sides of the aisle. At any rate, sometimes they both come together in a bipartisan effort to address national issues. This week, the House, with newly elected Speaker Kevin McCarthy (R-CA) at the helm, managed to agree that China is a threat to the country.
New Bipartisan Committee
On Tuesday, January 10, the House voted 365-65 to create the House Select Committee on the Strategic Competition Between the US and the Chinese Communist Party. CNBC reported that the committee will not be passing legislation but rather investigating the Asian country's efforts to "undermine American leadership and … sovereignty," according to Rep. Mike Gallagher (R-WI), who was appointed chair. He acknowledged that China's intentions go beyond simply being a world power. It wants "to reshape the international order" and has the resources necessary to carry out such an effort.
The committee will have 16 members, with nine GOP representatives. The remaining seven slots will be filled with Democrats, though it's not known who is under consideration at the moment. The panel will have the power to hold public hearings as well as call witnesses as necessary to further its discovery process.
A Win for McCarthy
After a long battle — 15 ballots across nearly five days — McCarthy finally managed to secure the House leadership role. However, some members were worried he would use the position to sow more division. Rep. Jim McGovern (D-MA), for one, questioned the motive behind the committee, according to Fox News. He expressed concern that it might be used to fuel anti-Asian hate, something he believes has no place in government.
However, McCarthy insisted this is not his goal. During his floor remarks, he said he "want[s] this committee to last beyond who's in the majority, and never, ever be a partisan committee." He also said "the threat is too great" for infighting. McCarthy made clear that both parties have lost trust in the communist country.
China's Growing Power
Over the past several years, China's power has grown exponentially. Speaking at the Massachusetts Institute of Technology in November, Commerce Secretary Gina Raimondo said the Asian nation has moved away from trying to boost its economic power to focusing more on national security and building up its military. It has invested in advanced technology and increased its defense spending — a move the Asian superpower has been making for 26 years in a row. In 2021, it spent $293.35 billion, nearly $100 billion more than it spent just five years earlier in 2016, according to Statista.
As the committee gets to work, it'll be interesting to see the discovery process and how the government plans to create a plan of action moving forward.
Copyright 2023, USNewsBreak.com