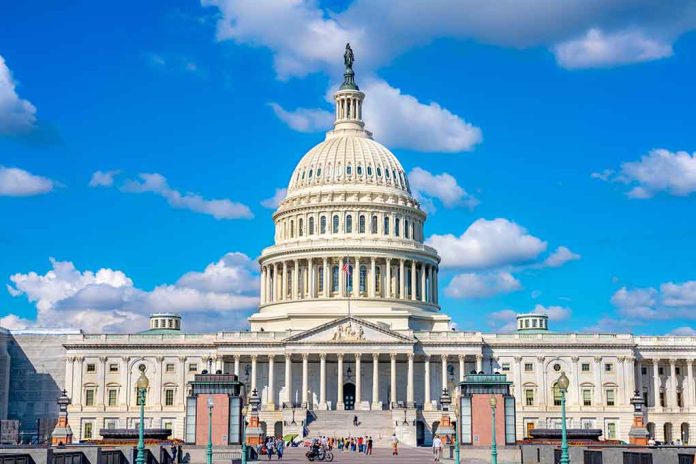 Democrat-Controlled HOUSE Votes "Yes" – Look Where Your Tax Money Is Going Now
(USNewsBreak.com) – In April, President Joe Biden implored Congress to provide more money for the ongoing support of Ukraine against Russian aggression. On May 10, the House passed a bill providing $40 billion in funding for military and humanitarian efforts in the nation. The bill managed to gain bipartisan support with a vote of 368-57.
House approves $40B in Ukraine aid, beefing up Biden request https://t.co/6kYCRomQVH pic.twitter.com/1U2WbXLD39

— New York Post (@nypost) May 11, 2022
The measure will provide an additional $7 billion over what the president requested. Supporters say the money is needed to help stop Russian President Vladimir Putin and protect the people of Ukraine. The New York Post reported Representative Rosa DeLauro (D-CT) feels it will also strengthen US national security and defend democracy. Representative Kay Granger (R-TX) said it shows support and loyalty to an allied country.
Representative Bob Good (R-VA) released a statement about the measure's passing, saying it is more Democratic spending. He claimed Speaker of the House Nancy Pelosi only gave members six hours to read the bill before calling for a vote, which did not provide enough time for a complete review of where the money would go. He said the rushed process is an example of the liberal agenda ignoring the needs of Americans and "throwing money" at problems.
The Ukraine spending bill now will go to the Senate for debate and a vote. According to NPR, Senate Majority Leader Chuck Schumer (D-NY) promised to move the bill quickly to President Biden.
Copyright 2022, USNewsBreak.com