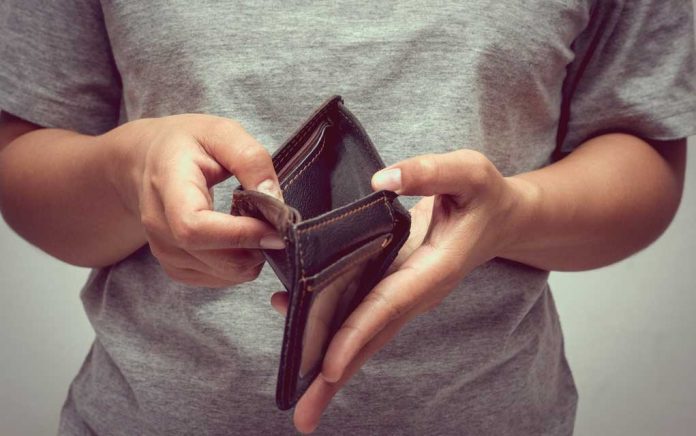 American Workers Stretched RAZOR THIN Amid High Costs
(USNewsBreak.com) – Inflation has driven the cost of everything sky high, leaving some Americans struggling to buy necessities. Not surprisingly, the 2022 Branch Report on the workforce shows that 48% of hourly workers don't have emergency savings. The survey involved 3,000 hourly workers, and responses show how severe the impact of inflation has been on this sector.
Nearly half of all hourly workers in the U.S. have been unable to save even a dime to guard against financial emergencies, according to a new survey of 3,000 employees by Branch. https://t.co/k3hswU73Go

— CBS News (@CBSNews) July 20, 2022
Even individuals with some money saved for emergencies don't have much. Over 80% of participants said they had under $500. The survey reported that most workers felt financial worries led to increased repercussions on their mental health. They pointed to fuel, food, and housing increases as the most affected by inflation.
According to investment company Vanguard, it's a good idea for people to have enough money in an emergency fund to cover three to six months of expenses. The savings should cover all necessary bills and spending, such as shelter, food, and debt. Some situations may warrant saving even more money, such as a recession or an increased risk of layoff or job loss. In any case, having something to fall back on is better than no savings at all.
Employers have increased wages over the past couple of years, but inflation is outpacing those rates. The effects are hardest on individuals earning the federal minimum wage of $7.25 an hour, which puts workers supporting two or more family members below the federal poverty line, according to CBS News. With earnings not keeping up, the difficulties are only mounting for people who want to ensure they are secure if an emergency happens.
Copyright 2022, USNewsBreak.com