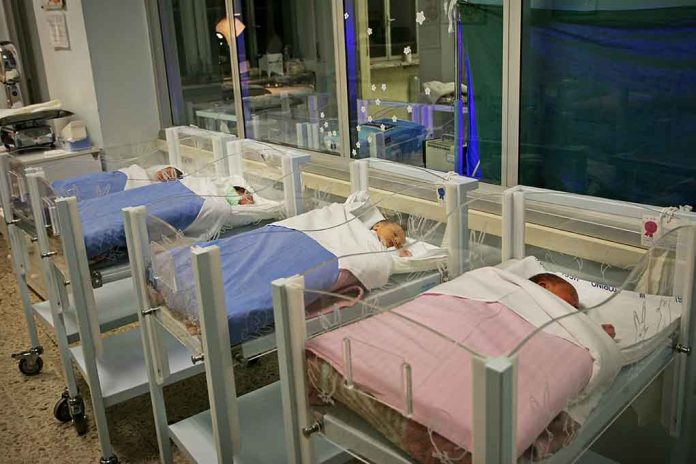 Nurse Allegedly Murdered Multiple Babies
(USNewsBreak.com) – Officials at the Countess of Chester Hospital in England contacted authorities after a string of unexplained deaths and medical emergencies occurred starting in 2015 in the neonatal department. Investigators linked the situation to nurse Lucy Letby, who was present in every case. After arresting the healthcare professional multiple times, officials eventually pressed charges against her in November 2020.
A hospital neonatal nurse in Britain accused of killing seven babies and trying to kill 10 others poisoned two infants deliberately with insulin, a British prosecutor said Monday. https://t.co/qTGkQtDuuH

— WJZ | CBS Baltimore (@wjz) October 11, 2022
Letby, who pleaded not guilty, stands accused of killing seven babies under her care and attempting to take the lives of 10 more infants. Identified by letters in court, the victims succumbed when the nurse allegedly injected them with air. She also allegedly attempted to murder additional victims using insulin.
The mother of two victims, twin boys called Child E and Child F, walked in on Letby killing one of her sons. The medical professional covered her tracks and insisted the woman should trust her that nothing was wrong. Child E later died, and the nurse allegedly attempted to take his brother's life without success.
The prosecution introduced the stories of the victims in court on October 10, saying Letby was tied to every case from 2015 to 2016. They presented evidence that doctors could find no other explanation except a malicious attack for the deaths or medical emergencies in the otherwise previously healthy babies.
The court claimed Letby had previously written messages on post-it notes admitting to the murders, saying, she killed them "on purpose because I'm good enough to care for them." Meanwhile, the defense claimed in court that Letby "loved her job" and never intended to cause any harm.
Copyright 2022, USNewsBreak.com