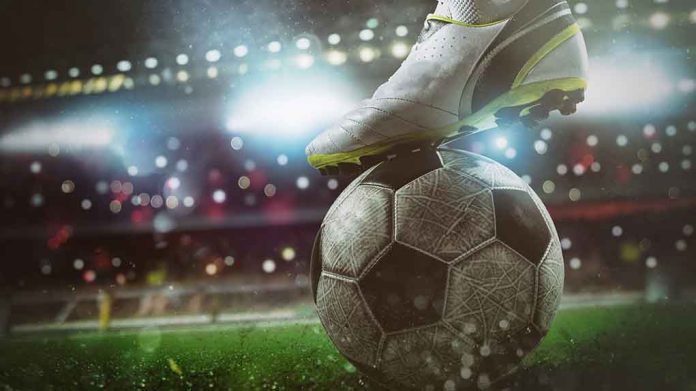 (USNewsBreak.com) – When people gather in large crowds, there's always the potential for something to go wrong. In El Salvador, a soccer game turned deadly when a stampede occurred at a soccer stadium. Sadly, 12 people died in the tragedy.
On Saturday, May 20, Alianza Fútbol Club and Club Deportivo FAS were playing at Cuscatlán Stadium when, about 16 minutes into the match, the scene turned chaotic. The cause of the stampede wasn't immediately clear, but authorities suspect that individuals trying to gain access to the stadium became angry when Wi-Fi issues affected the staff's ability to scan QR codes. In response, patrons knocked over an access gate, which prompted a rush, the Associated Press reported.
Tragedy in El Salvador: stampede leaves at least 12 dead at Cuscatlán soccer stadiumhttps://t.co/WoPXF4suX1

— VOZ (@Voz_US) May 21, 2023
In addition to the 12 deaths, nearly 100 people were injured — most of which are in stable condition, according to El Salvador's health minister, Francisco Alabi. Nine people died at the stadium, while the other three passed away in local hospitals. During the aftermath, Luis Amaya, the Civil Protection director, said officials tended to more than 500 people. Mauricio Arriza Chicas, the National Civil Police Commissioner, stated that they are launching a criminal investigation into the matter and will also determine whether too many tickets were sold to the event.
El Salvador's soccer federation canceled all games for Sunday and said it was seeking a report on what happened on Saturday. President Nayib Bukele said the country "is in mourning" and that nobody would be spared from the investigation. He noted the probe will extend to "teams, managers, stadium, ticket office, league, [and] federation." The culprits will be punished, he said.
Sadly, this isn't the first time a soccer game resulted in a deadly stampede. In October 2022, at least 125 people died at a game in Indonesia when fans rushed the field after a loss. Police dispersed tear gas, which caused a mass panic to ensue.
Copyright 2023, USNewsBreak.com