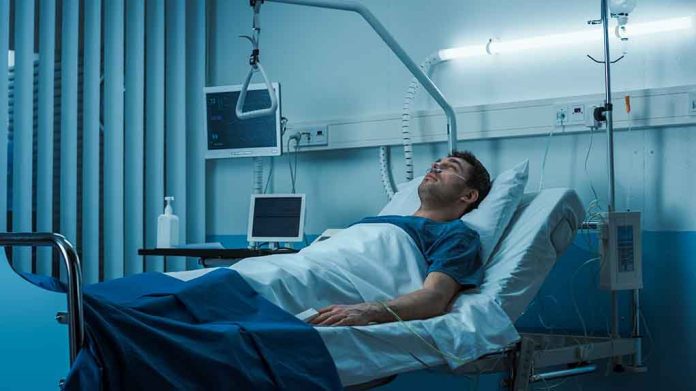 Multiple People Dead After Shooter Opens Fire in Russian School
(USNewsBreak.com) – Parents in the Udmurtia region of Russia are dealing with a nightmare after a gunman opened fire at a local school. The 34-year-old suspect, identified as Artyom Kazantsev, had attended as a student when he was a child. After allegedly imposing a reign of terror over the children and faculty, the man took his own life.
17 dead, 24 wounded in Russia school shooting by gunman with converted pistols and a shirt with "Nazi symbols" https://t.co/g30x2hgx66

— CBS Mornings (@CBSMornings) September 27, 2022
The attack occurred on September 26 at School No. 88 in Izhevsk. The facility provides education for grades 1 through 11. Kazantsev managed to kill 17 people, including 11 children, and injure 24 others. Of those, 22 are students, and three were in critical condition as of September 27, according to a report from InformNNY.
Few details have become public about what happened, but the man reportedly used guns he modified to shoot lethal ammunition. Officials said the man had been a psychiatric facility patient and was wearing a shirt with "Nazi symbols" at the time of the attack. Meanwhile, the school area remains blocked off as the investigation continues.
Government spokesman Dmitry Peskov said President Vladimir Putin "mourns" the loss of life, AP News reported. He also noted the Kremlin considers the rampage an act of terrorism.
According to InformNNY, this type of tragedy is not common in Russia. However, there have been a few more recent attacks it in recent years. For instance, in 2021, a gunman killed six people at an institution in Perm, and another person shot up a Kazan school, taking the lives of nine people.
Copyright 2022, USNewsBreak.com