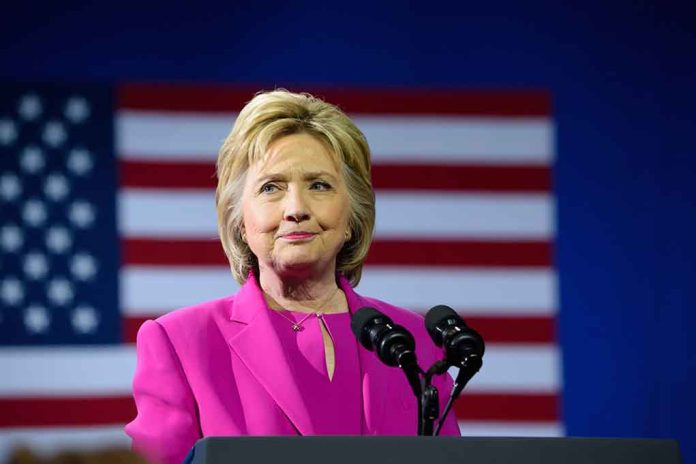 (USNewsBreak.com) – Supreme Court Justice Clarence Thomas started making headlines last month after a report from ProPublica raised questions about his ethics. It detailed all the lavish vacations he took with his friend billionaire Harlan Crow, who is a GOP mega donor. The controversy started because Thomas didn't disclose any of these trips, some of which included the use of a yacht and a private plane, in his financial forms. In the wake of this news, many have begun calling for a Supreme Court ethics code, and the latest to join the fray is none other than Hillary Clinton.
At a Vital Voices Global Partnership conference on Friday, May 5, Clinton spoke out about the controversy and mentioned that all of the other courts in the United States have a code of ethics that appointed judges must follow. Political candidates and lawmakers do as well. She questioned why the Supreme Court should "be the only institution in the United States" without an enforceable set of standards, per The Hill.
Hillary Clinton joins calls for "enforceable" Supreme Court code of ethics https://t.co/Fiev6skluZ pic.twitter.com/SmH2kzTxu8

— The Hill (@thehill) May 5, 2023
The ethics code, Clinton says, should "carry some weight" and be nonpartisan in nature. The former secretary of state is just one of another in the long line of Democrats calling for congressional action. Very few Republicans have echoed the sentiment, though J. Michael Luttig, a retired conservative federal judge, made it clear that he thinks the justices should answer to someone. Other conservatives, like Senator Lindsey Graham (SC), have agreed there should be more transparency but stopped short of saying Congress should be involved.
After the initial expose, ProPublica also reported that Thomas failed to disclose that Crow covered tuition payments for a family member in Thomas' care. It shared that he had bought a house from the justice as well.
Thomas isn't the only judge who caught attention recently for a supposed lack of ethics. Both Justices Sonia Sotomayor and Neil Gorsuch have been called out for failing to recuse themselves from certain cases involving publishers that had paid them a cumulative $4 million.
Copyright 2023, USNewsBreak.com