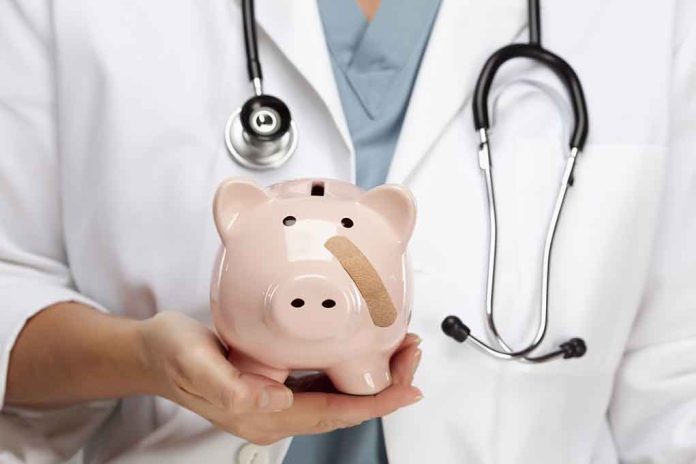 (USNewsBreak.com) – The release of the largest West Health Group and Gallup healthcare poll recorded since the beginning of the pandemic is revealing dismal information about the US healthcare system. Published on December 14, the survey sought the opinion of over 6,600 adults and uncovered an alarming trend about the future of medicine in the US.
Poll Shows Disturbing Trend
West Health Group's survey showed that 30% of respondents felt they didn't seek the care they needed solely because of associated costs. About 20% of high-income earners also indicated that the price of healthcare prompted them to avoid seeking care.
More than half of all respondents said healthcare expenses trigger daily stress. Around 60% feel inequities exist that lead to serious issues within the system.
The poll also focused on the COVID-19 pandemic and its impact on healthcare in the US. The overwhelming result was that the virus prompted a significant change in views.
Approximately 48% of pollsters reported worsening views of the medical system than before the pandemic. Around 59% said they worry about the costs of services, while 45% are stressed about prescription prices.
Pessimistic Future Opinions
Experts from West Health explain that 12.7 million people had a loved one die due to not being able to afford medical treatment. Since the pandemic started, the inability to afford care reached its highest point from March to October.
The future isn't looking any brighter for most, and people don't feel current legislation, such as the Build Back Better bill, will help. Of those polled, over 60% said they don't anticipate costs will go down because of current initiatives in Washington. Around 90% think prices will keep going up.
It seems as if voters aren't taking comfort in lawmakers' actions. Around 42% remain concerned about being unable to afford medical care in 2022.
Chief Strategy Officer for West Health, Tim Lash, said these kinds of attitudes aren't new. Lack of follow-through on promises to mend the system caused them to lose trust in lawmakers and their ability to fix the broken system.
If these numbers are accurate, there may be no easy solution for the crisis currently facing the public. Do you think our lawmakers should be doing more to address the situation?
Copyright 2021, USNewsBreak.com